Nick Goerger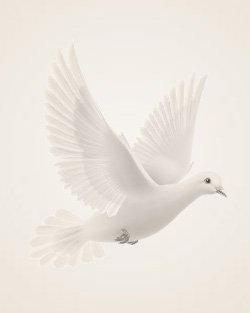 April 29, 1910 ~ March 17, 2010
Nick F. Goerger, 99, of Fargo passed away peacefully on Wednesday, March 17, 2010 at St. Gerard's Nursing Home in Hankinson, ND.
Nick was born on April 29, 1910 at Mayhew Lake, MN to John B. and Bernadene (Schueller) Goerger. In 1915, the family moved to a farm near Wyndmere, ND. During the Depression years, Nick rode the rails across country, visiting many places and meeting many people. With the encouragement of his mother, he later joined the Civilian Conservation Corps, working in Itasca Park, MN and at Ft. Abraham Lincoln near Mandan, ND. 1941 was an exceptional year for Nick – he started his own business, Mantador Oil, and in the fall, met and married Laurentia (Laura) Mueller Olsen, a widow with four young children.
During the years in Mantador, Nick served as mayor for a time and was a charter member of the fire department. In 1954, Nick and his family moved to Fargo where he worked for Dan Dugan Transport Company for 15 years. He then worked for the ND State Labor Dept. as a field representative, a job which he said was the most gratifying. Following his retirement, Nick did volunteer work and expanded his interest in music. He earned his G.E.D. and took college music courses at NDSU and MSUM. He learned to play the violin and viola and played with the MSUM Symphony. Nick was passionate about his faith, family, music, volunteering, and taste for dry, red wine. He was also nearly impossible to beat at cribbage! Nick worked as a volunteer at the Music Emporium where he repaired musical instruments, and also volunteered at St. Vincent de Paul Society. Nick was a charter member at Nativity Church and earned the title "Father Go-Fer" for all of the errands that he ran. In 1992, Laura died. They had enjoyed more than 50 years together. Laura had received Hospice care in her final days and Nick decided he wanted to repay the "Hospice Angels" by becoming a volunteer, a commitment he kept for over 10 years until he was 92-years old. As his health began to fail, Nick moved to Bethany Towers and then to St. Gerard's.
Nick is survived by his children, MaryAnna Althoff of Wahpeton, ND; Margaret Sassian of Branford, CT; Germaine Martinson of Wyoming, MN; Laurence (Sharon) Goerger of Lakeville, MN; Timothy (Jean) Goerger of Springfield, MO; Brian Goerger of Mesa, AZ; Jacinta "Jay" Goerger of Fargo, ND; daughter-in-law, Arla Olsen of Salt Lake City, UT and family friend, Deb Hill of Fargo. Also surviving are his many grandchildren, great grandchildren, and great great grandchildren, nieces, nephews, and cousins.
Nick was preceded in death by his wife, Laura; his son, Rodney; his grandsons, Richard and Jason; and his sons in law, Sal, Oskar, and Forbes; his parents; and his siblings.
The family wishes to thank the staff at Bethany Retirement Living, St. Gerard's Nursing Home, and Hospice of the Red River Valley for the loving care they provided to Nick.
Memorials are preferred to Hospice of the Red River Valley, St. Gerard's, and Bethany Retirement Living.
Online guest book at www.boulgerfuneralhome.com
Memories Timeline
Guestbook
---