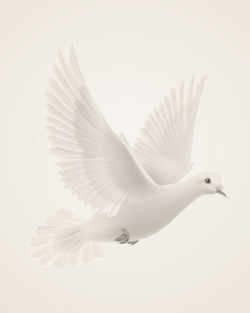 March 3, 1932 ~ December 30, 2010
Nick Moret Jr., 78, Fargo, ND passed away Thursday, December 30th in his home under the care of his family and Hospice of the Red River Valley.
Nick was born March 3, 1932 in Worthington, MN. He grew up in St. Paul, MN and graduated from Harding High School. He and Arlene Mohwinkel married on June 28, 1952 in St. Paul at Grace Lutheran Church . They moved to Fargo, ND in 1956 where they raised their family of five children.
They have been members of St. John Lutheran Church for over 50 years where Nick served on the Church Council, a Building Committee, Call Committees, and taught Sunday school. Nick was a member of the Republican Party, serving as District Chairman, Region Chairman and a member of the Governor's Executive Committee. Nick had a long career in sales as well as a retirement job at North Dakota State University at the Residence Dining Center Convenience Store, which turned into a labor of love for 17 years. In 1997 Nick was the proud recipient of the Gunkelman award for making NDSU a happier place. The best part of the job for Nick were the students - he loved them all!!
He is survived by his wife, Arlene; three sons, Mark (Pam) Arden Hills, MN, Paul, Excelsior, MN, John (Lae) Snohomish, WA, and two daughters, Linda Moret Lopez (Manuel), Alpine, CA and Carol Neale (Daniel) New Brighton, MN, 8 grandchildren and 1 great-grandchild, many nieces and nephews and countless friends and acquaintances around the country and the world. He is also survived by his sister Corinne Moret, Albuquerque, NM.
In lieu of flowers, the family requests that memorials be directed to Hospice of the Red River Valley.
Memories Timeline
Sign the Guestbook, Light a Candle