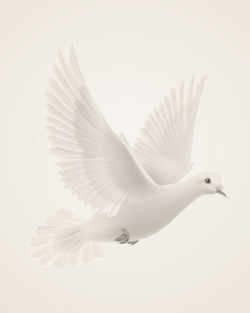 December 25, 1917 ~ August 11, 2012
Nora Halverson, 94, passed away Saturday, August 11, 2012 at Touchmark at Harwood Groves Retirement Community under the care of Hospice of the Red River Valley.
Nora was born in Litchville, North Dakota on December 25, 1917, the daughter of Nickoli and Agda Bergalot (Adolfson) Nelson. She spent her early childhood in Litchville and graduated from Fargo Central High, where she was quite the track star.
After high school, Nora worked for Hoenck's Fur Store where she met her husband, Raymond Peters. She was married to Ray for 25 years before his passing at the age of 69. Nora and Ray managed a number of fur stores throughout their marriage. She frequently traveled to New York City as a buyer and model.
Nora married Gordon Halverson on January 24, 1984 and was married to him until his passing in October 2001. After marrying Gordon, she moved to a farm site just south of Leonard in Helendale Township. Nora really enjoyed the quiet life on the farm and became an expert gardener, having beautiful flowers and some of the best vegetables in North Dakota.
Nora moved to Fargo in 2003, residing at Touchmark at Harwood Groves Retirement Community. While at Touchmark, she loved to watch the Twins play and get her hair and nails done.
Nora is survived by her granddaughter, Rhonda (Bob) McMillan; and her great-grandson, Taylor McMillan. She was preceded in death by her siblings, Gladys, Arthur, and Arthur Theodore.
Memories Timeline
Sign the Guestbook, Light a Candle