Norman "Bud" Olson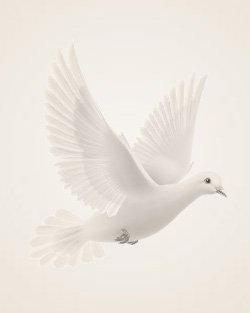 March 1, 1920 ~ May 25, 2011
Norman "Bud" Olson, formerly of rural Leonard, died unexpectedly at his home in Cottonwood, AZ, on May 25, 2011. He was 91 years old.
Norman Jule "Bud" Olson will be missed by his family and many friends.
Bud was born on March 1, 1920, on his grandparents Lynnes farm in Helendale Township to John A. and Oline (Lynnes) Olson. He was their fifth child joining siblings Howard, Juliet, Clifton, and Olive. Later he would be big brother to John and Wallace. Along with his brothers and sisters he attended Helendale School #3 from first through eighth grades. He came of age during the dust bowl days and the Great Depression. In 1942 he followed his Brother Cliff's footsteps and joined the Navy. He served in the South Pacific aboard the USS Libra and was honorably discharged in 1944. After the war Bud and his brother Johnny joined forces in farming, and their teamwork continued long after he bought his own farm, while Johnny stayed on the "home place." On February 24, 1954, Bud and Eleanor Johnson Gulland were married at the pastor's parsonage in Leonard. He was a caring and devoted father to his step son, Jim Gulland. In 1957 the joy of Bud's life, Brenda Kay, was born. He and Eleanor worked the farm and endure the harsh winters until the 1980s when they began to spend more and more time at their home in Mesa, AZ, finally selling the farm and making their Arizona home their permanent residence. Eleanor died in 1998, and Bud continued to live in the Mesa home until he sold it in 2006 and moved to a new condo in Cottonwood, AZ, where he lived (very) independently up to and until his he death on Wednesday, May 25, at 91 years of age...or as Bud would have told you: "91 and almost 3 months!"
Bud is survived by his children, Brenda Midkiff (David) and Jim Gulland; grandchildren Edwin Gulland, Bandon Midkiff (Betsy) and Reanna Byrd (Jonathan); great-grandchildren David Gulland, Andrew, Cameron, and Chloe Midkiff; and special friend Mel Kleven.
Bud was preceded in death by his parents; brothers Howard, Clifton, John, and Wallace; sisters Juliet (Irving Swenson) and Olive (Carlot Hexom); baby daughter Julie Ann; and wife Eleanor.
Memories Timeline
---