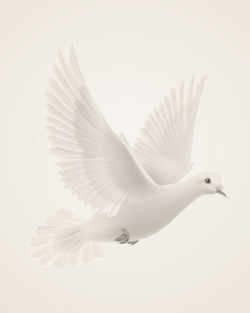 March 20, 1922 ~ September 18, 2011
Olive Kristin Oddleifson died on Sunday, 18 September, 2011 at Bethany Homes in Fargo, ND. Olive was born on March 20, 1922 near Arborg, Manitoba, Canada, to Oddleifur and Sigrun Oddleifson. She graduated in 1947 from Winnipeg General Hospital School of Nursing with her Registered Nurse certificate. Soon after that she immigrated to the United States and, subsequently, became a naturalized citizen. On June 20, 1950, Olive married Harvey Retzlaff, with whom she had three children.
Olive's career as a Registered Nurse was abundantly rich in enthusiasm, compassion, and dedication. She was devoted to her patients, including later in her career when she embraced her calling as a Hospice Nurse. It was no secret that all of her patients received the best of all she had to give, especially her own special brand of caring and love. Some of her best memories were of her years when she actually worked at Bethany Homes.
Olive was graced with deep faith in God and was an active member of the Lutheran church as well, at times, the Assembly of God. She had many friends of all religions, and she was a passionate proponent of issues that affected the quality of human life.
Music was another one of Olive's loves. She studied piano and was a gifted pianist who played by ear even when music was available. At Christmas especially, she played traditional Christmas music, frequently blending her melodious voice with those (sometimes) out-of-tune voices in her company. Olive was happiest when her family was in her presence. Some of her fondest remembrances that she would recall were the special times she shared with Charlie at the piano bench. She would play "Great Is Thy Faithfulness" with him with full emotion no matter how many hundreds of times that she had sung it.
Olive had a sweet tooth, and coupled with her unique baking skills, her house always had the lingering smell of an Icelandic pastry shop. Her favorite baking included (Lutheran) lemon bars and (Icelandic) vinarterta.
Olive had many friends at Bethany homes during the 8 years she was a resident and she will be sadly missed by friends and family alike. They will remember her kind eyes, good heart, and great smile.
Olive was a dedicated and loving wife, mother, grandmother, and great-grandmother. She is survived by her sons Alan and Paul (Denise) along with daughter Anne. She has four grandchildren, Charlie and Nikolai as well as Brittanny and Brendan. She was also blessed with two great-grandchildren, McKenna and Chloe.
Pastor Phil Larson committed her soul to her Heavenly Father at Riverside Cemetery.
In lieu of flowers, the family requests that memorial contributions be made to Bethany Homes in Fargo in recognition of the caring staff and dedication to the many residents who call Bethany their home.
Memories Timeline
Sign the Guestbook, Light a Candle