Oscar "Bud" Johnson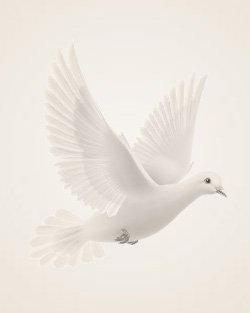 January 20, 1925 ~ January 28, 2014
Oscar "Bud" S. Johnson, 89, Fargo passed away Tuesday, January 28, 2014 at Veterans Affairs Medical Center, Fargo.
Bud was born on January 20, 1925 to Oscar Sr. and Stella (Ness) Johnson in Trail County, North Dakota. He attended school in Twin Valley, MN before going to work on various farms in Norman County. He was drafted into the U.S. Army on June 20, 1946, serving in the Korean Conflict.
He worked as a farm laborer in the Maddock area for a few years where he met and married Dorothy Tandeski. Dorothy passed away in 1975.
He moved back to the Fargo/Moorhead area where he managed gas stations, worked for Silverline boat company and did various jobs before meeting his current wife Diane Dietz. Oscar retired in 2007 and remained living in Fargo until his passing.
Oscar always enjoyed work. He was a "jack of all trades" and enjoyed helping people when they needed it. He had a great sense of humor and always had a smile on his face.
Bud is survived by his wife of nearly 22 years, Diane, Fargo, ND; children, Karol (Gary) Roshau, Killdeer, ND, Melinda (Norman) Elsbree, Great Mills, MD, Roger Johnson, Fargo, ND; sister, Shirley Peters, Oakes, ND and 3 grandchildren, Jason Roshau, Rachel and Josh Elsbree.
He was preceded in death by his parents, sisters, Evelyn Mahle, Dorothy Strommen, Violet Johnson, Colleen Johnson and brother, Merelyn Johnson.
Memories Timeline
---