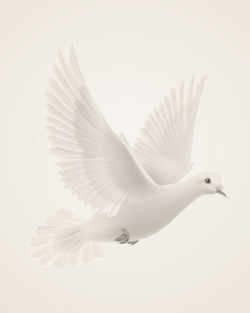 September 5, 1921 ~ May 23, 2010
Palmer passed away on Sunday, May 23, 2010 at MeritCare Hospital Palliative Care Unit in Fargo at the age of 88.
Palmer was born on September 5, 1921, the son of Peter and Christine (Larson) Wigtil, near Walcott, North Dakota. He grew up on the family farm and later moved into town with his family where he received his education. Palmer was united in marriage to Evelyn Myhre on September 6, 1947. They moved to Fargo in May of 2009.
Palmer furthered his education at the State School of Science in Wahpeton, ND graduating in General Mechanics. During World War II, he enlisted in the Signal Corp Reserve. Palmer was trained for the SCR at the University of North Dakota in Grand Forks, ND and completed his training in Lexington, KY. He was based in southern California where he maintained coastal radar installations until the end of the war.
Palmer taught Diesel Mechanics at the State School of Science for ten years and operated a garage and filling station with his brother, Norris in Walcott. He later owned and operated a JI Case dealership and a farm/auto repair shop also in Walcott. He worked for the Kindred School District as a bus driver and later as the bus supervisor. After retirement, he worked in sales at a car dealership with his sons, Larry and Roger.
Palmer served as mayor of Walcott and on the Walcott City Council for over three decades. He also served on the Walcott School Board, the Walcott Lutheran Church Council, the Walcott Lutheran Church Brotherhood and was active in the Walcott Lutheran Church choir for many years.
Palmer enjoyed working with his hands, including restoring old tractors, building objects with wood or metal, and repairing car engines.
Palmer is survived by his loving wife of 62 years, Evelyn of Fargo; his children, Larry (Laurie) Wigtil of Fargo; Roger Wigtil of Tempe, AZ; and LeAnn (Todd) Toppen of Kindred, ND; his grandchildren - Kristen (Stephen) Iacullo, Heidi (Joseph) Ringer, Erin (Brandon) Kub, Leslie Toppen, and Kyle Toppen; and his great grandchildren - Madison Ringer, Caleb Ringer, Jaden Iacullo, and Jackson Kub. Also surviving is his brother, Wendell (Gloria) Wigtil of Moorhead, MN. Palmer was preceded in death by his brother, Norris; his sister, Evelyn Engen; and his grandson, Ryan Wigtil.
Memories Timeline
Guestbook
Sign the Guestbook, Light a Candle