Paul Babler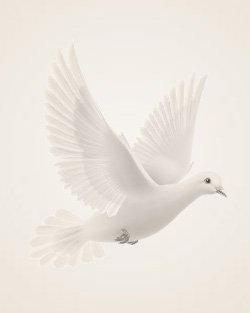 November 13, 1937 ~ April 1, 2012
Paul (Sonny) Michael Babler, 74, Ada, Minnesota went to sleep on April 1, 2012 at Essentia Hospital in Ada, and joined his father and mother. Paul was born November 13, 1937 at the family home of Burnard and Margaret (Hennen) Babler in rural Borup, Minnesota in Winchester Township. Paul attended school in Borup, Minnesota. After 8th grade Paul went to work for V.T. (Vivian) Crompton on the farm. On August 24, 1961 he was inducted into the United States Army where he served as chauffeur for generals and was discharged on March 11, 1964, as Private E-1. In 1964 Paul worked for American Crystal Sugar in Moorhead. On March 4, 1965, he married Janice Sorensen and together they raised three children. In 1965 he started work at Norman County Implement in Ada for over 30 years; then driving truck for TranSystems in Hillsboro, and then Agriliance in Moorhead. In the winter of 2008 he and his special friend JoAnne Elmer travelled to Arizona and continued to winter there until this February.
Paul liked to fish and enjoyed hunting a number of years with his sons and grandsons. His favorite pastime was watching NASCAR following his favorite driver, Dale Earnhardt and then Junior. Paul was also a member of the American Legion and the Valley Cruisers Car Club.
Survivors include three children: Michelle (Dallas) Hammond, Buxton, ND; Michael (Angie) Babler, Borup, MN, and Randy (Joyce) Babler, Moorhead, MN; He was blessed with six grandchildren and two great grandchildren. Grandchildren: Britney (Trevor) Haugh, Wells, MN; Jon Westcott, Buxton, ND; Matthew and Allison Babler, Borup, MN; Alex Lass and Natasha Babler, Moorhead, MN. Great grandchildren: Wyatt and Kaydra Haugh, Wells, MN; his special friend Joanne Elmer, Ada, MN; three sisters: Margie Hand-Krause, Reno, NV, Beverly (Dewey) Walsberg, Borup, MN, and Shirley Gilcrease, Las Vegas, NV, and many nieces and nephews.
He was preceded to heaven by his father and mother, one sister, Mavis, and brothers-in-law: Carl Hand, Don Gilcrease, and Paul Krause.
Memories Timeline
---