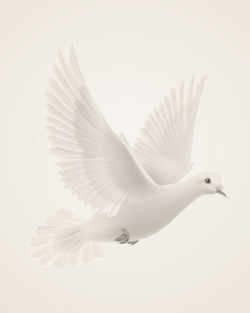 March 7, 1926 ~ November 26, 2011
H. Paul Swenson, son of Olaf and Kate (Robinson) Swenson was born March 7, 1926 on the Henry Robinson farm near Oslo, MN. He attended grade school in Walshville town ship and high school in Oslo, MN. He was active in football, basketball, band, and was a member of the Oslo ski-jumping team while in high school. He played American-Legion baseball first in Minto, ND and was a member of Oslo's first legion team in the early 40's. He graduated on June 3rd, 1943 and he and a number of his classmates joined various branches of the armed services days after graduation. Paul spent three years in the US Navy being discharged on May 22, 1946. He was a navy pharmacist mate in an amphibious unit in the States and on a destroyer in the South Pacific that was involved in the invasion of Luzon and the re-taking of Corregidor Island. He returned to the US to attend Officers Candidate School at both Princeton University and Bowling Green State University in Ohio. After discharge, he worked for his step-brothers (Mallinger Brothers) and farmed in the Oslo area. In1949 a polio attack limited his ability to farm. In January of 1951, he was employed as an agriculturist by American Crystal Sugar Company in the Drayton, ND area. Paul married Marion J. Nelson on June 17, 1951, and is survived by his wife as well as two sons Ralf (Chris), San Diego, California and Rodney (Janel) of Fargo, ND., and six grandchildren, Michael and Brian, Merced, and Daniel, Andrew, Amy, and Emily, Fargo, ND. While living in Drayton, he was active in civic activities and was athletic officer for the Drayton American Legion team that won two state championships and in 1958 made it all the way to the National Tournament. In 1973, he transferred to Moorhead, MN where he was the agricultural manager for American Crystal Sugar Company until retirement in 1991. He was past president of the Fargo North Spartans booster club, the past president of the Moorhead country club, and chairman of the Fargo Chamber of Commerce Agriculture Committee as well as past president of the Agassiz Club. He was a member of the Moorhead Rotary Club, and the Fargo Sunrise Rotary. He was a member of Messiah Lutheran Church in Fargo since moving to Fargo.
Paul truly loved his family, his community and his job, probably stopping to have a cup of coffee with every sugar beet grower in the Red River Valley. He followed and was involved in all of his children's and grandchildren's activities with great delight and sacrifice. He had a passion for golf and played in various leagues throughout his life. His gentle hardworking spirit was apparent to all he came in contact with, even in his later years when he struggled with symptoms from post-polio.
Memories Timeline
Sign the Guestbook, Light a Candle