Phyllis Simon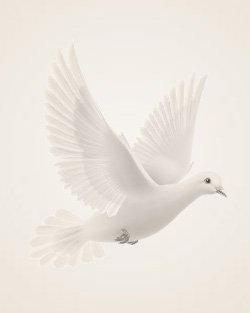 November 6, 1934 ~ October 21, 2014
Phyllis Martha Simon, 79, of Fargo, ND passed away on October 21, 2014 peacefully at home surrounded by her loving family. Phyllis was born on November, 6, 1934 in Tabor, MN to the late John and Marie (Filipy) Myerchin. She was the eighth of ten children and grew up on the family farm before moving to East Grand Forks, MN in 1948.
She was united in marriage to Raymond Simon on June 11th, 1956 at Sacred Heart Catholic Church in East Grand Forks. They raised their family in Crookston, MN and later in Fargo, ND. Phyllis was a loving wife, devoted mother of seven children and a dedicated parish member at Holy Spirit Catholic Church in Fargo. She sold Avon for many years, volunteered at Rosewood on Broadway nursing home and was an active member of the Women's Circle at Holy Spirit. She will be remembered as a adoring wife, mother and grandmother.
Phyllis is survived by her husband of 58 years, Raymond, seven children, Don (Claudia) Simon, Fargo; Dede (Mick) Butenhoff, Crookston; Dean (Rae Lynne) Simon, Sioux Falls; Duane (Jackie) Simon, Grand Forks; Eugene (Sherri) Simon, Fargo; Phil (Cheryl) Simon, Fargo; and Chris Simon, Moorhead. 16 grandchildren, William Simon, Meredith Simon, Christie Hanson, Danielle Hanson, Macy Hanson, Melissa (Simon) Klein, Nicole (Derek) Hansen, Carli (Jared) Dahlen, Josh (Megan) Simon, Jordan Simon, Chelse Simon, Peter Simon, Mary Simon, Andrew Simon, Cassie Simon, Thomas Simon, and 4 great-grandchildren. Sisters Darlene Vonasek, East Grand Forks, MN, Henrietta (Dale) West, Grand Forks, ND, Carmen Nelson, East Grand Forks, MN, and June Corbid, East Grand Forks, MN.
She was preceded in death by her parents, John and Marie Myerchin. Brothers Ernest, Walter and Donald Myerchin. Sisters Merece Kotrba and Gladys Gregory.
God Bless the memory of Phyllis Simon.
Memorials to St. John Paul II Catholic Schools, Fargo and St. Gianna Home, Warsaw, ND
Memories Timeline
---