Rae Colliton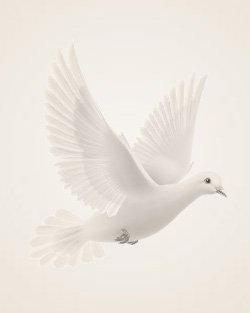 January 21, 1933 ~ January 12, 2014
Rae entered into heaven on January 12th, 2014 due to complications from colon cancer.
Rae grew up in Moorhead where she proudly attended St. Joseph Catholic School and St. Joseph Parish. She was baptized, confirmed, and married at St. Joseph.
Rae graduated from Moorhead HS and attended Moorhead St. University. She worked for Murphy Finance Company in Moorhead where she subsequently met her husband Patrick Colliton.
They were married in 1956 after which Pat attended medical school in New Orleans. Following this, 8 plus years were spent in the US Medical Service with duty in Germany and Japan. Very interesting years.
Rae enjoyed bridge, the " Red Hatters", playing and watching tennis, and particularly her summers at Little Pine Lake including pontoon rides, beautiful sunsets, etc. This past August, a beach party with 70 people attending, celebrated Rae and Pat's 80th birthdays.
Rae and Pat spent a loving and adventurous 57 years together.
Their love for each other has been and will forever be unending.
Survived by: Husband Patrick Five children: Cathryn Colliton Spaeth (Rick) Scott Colliton (GayAnn) Mark Colliton (Rich) Steven Colliton (Roxann) Todd Colliton (Cherri)
Grand Children: Steven, Taylor (Steve-Roxann) Katelyn, Conner (Todd-Cherri) Ana (Scott-GayAnn) Brother: William Schill (Kathy)
Donation suggestions: Presentation Sisters, Shanley HS, Hospice RRV
Memories Timeline
---