Randall Rustad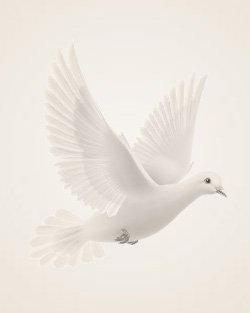 February 24, 1950 ~ January 31, 2015
Randall Raymond Rustad, 64, of Fargo, passed away Saturday, January 31, 2015, at home surrounded by his family.
Randall Rustad was born on February 24, 1950, at St. John's Hospital in Fargo, ND to Arthur and Cecile (Devitt) Rustad. He graduated from Shanley High School in 1968, and went on to attend Mayville State University, where he graduated in 1972 earning a bachelor's degree in Social Studies, and Physical Education & Health. After graduation, Randall commenced his 43 years of teaching and coaching in Biwabik, MN, where he taught Social Studies and coached baseball and basketball. From 1977 to 1986, he taught and was head boy's basketball coach in Gary, MN. He began his career at Shanley High School in 1986 and was currently in his 29th year. During his time at Shanley, Randall taught US History, Government, Sociology, Economics, and Driver's Education. He had also been head boy's basketball coach, defensive coordinator for the football team, head baseball coach, and Athletic Director, as well as an organizer of the Close-Up program – taking many students to Washington, D.C.
Randall married Mary (Cosette) Rustad in 1973 at St. Anthony of Padua Church in Fargo, ND, where he was currently a member and Eucharistic Minister. He and Mary raised three children; Lucas, Jessica and Sarah.
Randall loved sports and competition. During high school, he played basketball for Central High School in Fargo and Shanley, he was a catcher for Fargo Post 2 Legion from 1966-1968. In college, Randall played catcher for Mayville State University from 1968-1972, earning All-Conference awards twice and being inducted into the Mayville State Hall of Fame as part of the 1970 baseball team. After college, he played amateur baseball for the Jamestown Elks and Fargo teams. Randall currently assisted his son Lucas with the Fargo Post 2 Legion program and was acting Director of Baseball Operations.
In addition to his love for competition, Randall had a passion for teaching, with a mission to teach his students the US Constitution. His goal was to ensure that his students would not leave high school without knowing the basis for the laws of the land in the United States. This zest and dedication to his students extended beyond the classroom as his commitment to their education was also his demonstration to the importance of integrity and character.
Randall was a loving husband, father, grandfather, brother, uncle, teacher, and coach who has left his impact in and out of the classroom, and most of all, was dedicated to his family.
He is survived by his wife Mary; his three children Lucas (Sarah), Fargo, ND, Jessica (Justin) Stimpson, Fargo, ND, Sarah (Casey) Hillman, Sioux Falls, SD; 5 brothers and sisters, Irvin (Lynann), Fargo, ND, Donna (Craig) Phillips, Moorhead, MN, Doris (Richard) Haraldson, Fargo, ND, Richard (LaVonne), Fargo, ND, and Patrick (Betty) Anderson, LaCentre, MN; and 8 grandchildren, Reece, Paige, Beckett, Ella, Cole, Lawrence, Alaric and Loretta.
In lieu of flowers, memorials may be sent to Fargo Post 2 Baseball PO Box 2664 Fargo, ND 58108, and/or Shanley High School, 5600 25th St S Fargo, ND 58104.
Memories Timeline
Guestbook