Randy Baumgarten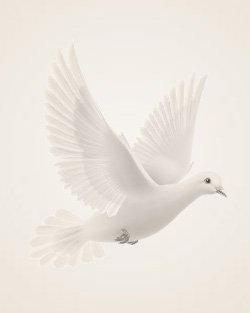 November 25, 1955 ~ June 11, 2013
Randy passed away on Tuesday, June 11, 2013 at Essentia Hospital in Fargo,ND with family by his side.
Randy was born in Fargo on November 25, 1955, the son of Allen and Evelyn Baumgarten. Growing up with his two brothers on the family farm near Durbin, he graduated from Central Cass High School in 1974. Randy briefly continued his education at tech school in Colorado, before returning to the farm. He spent the rest of his life farming and ranching with his father and son, with stints of trucking and car restoration/painting interspersed between seasons. Married to Jacki Knapp from 1983 to 1992, together they raised 4 children, whom he loved dearly and was fiercely devoted to. Randy enjoyed staying up-to-date on the latest movies, going out to eat (especially at Zorbaz!), playing Phase Ten, cheering on the Green Bay Packers, and spending time with his children, family, and many friends. He was eagerly awaiting his first grandchild, due in December.
Randy is survived by his brothers, Monte (Rachel) Baumgarten of Fargo; Robert (Cheryl) Baumgarten of West Fargo; his children, Krystle (Rick)Smith of Otsego, MN; Shayla Baumgarten (Jameson DeWitt) of Fargo; Alison(Bryant) Davis of Destin, FL; and Karl Baumgarten (Stephanie Wolf) of Fargo; his aunts, Lenora Dittmer of Fargo and Katie Cole of Citrus Heights, CA; and his uncle, Henry Holden of Valley City, ND. Also surviving are his nieces and nephews, Michelle (Aaron) Reynolds of Silverdale, WA; Meghan (Jason) Wateland of Fargo; Jeremy (Sarah) Baumgarten of Kindred, ND and Jessica (Adam) Broers of Fargo; and their children. He was preceded in death by his parents.
Memories Timeline
Guestbook
---