Raymond Hajek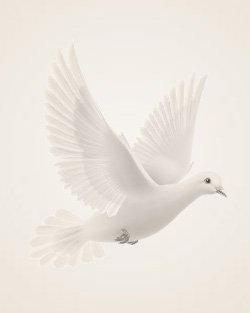 January 12, 1931 ~ February 10, 2012
Raymond Hajek, 81, of West Fargo, formerly of Davenport, ND went to be with the Lord on Friday, February 10, 2012 at Sheyenne Crossings in West Fargo, surrounded by his family.
Raymond Joseph Hajek was born on January 12, 1931 to Adela (Jadrny) and George Hajek in Fargo. He grew up in the Davenport, ND area. He attended schools in Davenport, graduating from Davenport High School. He was drafted into the US Army and served his country in the Korean War. After he was Honorably Discharged Ray returned home to Davenport to continue farming with his brother. He attended Hanson Auto Trade School where he graduated. On October 30, 1954 he was united in marriage to Carol Faye Nelson at American Lutheran Church in Fargo. The couple farmed in the Davenport/Horace area until 2006. They moved to Sheyenne Crossings in West Fargo, ND in 2007.
Ray was very active in the Horace American Legion, the West Fargo VFW, and Horace Lions. He was on the Horace Farmers Elevator Board, and involved in the founding of the North Dakota Soybean Council. He was on the district board of the Horace Fire Department. He was a 4-H Leader, and received a 30 year award. He was a state champion baseball player and later played fast-pitch softball on the Dan's Oil Team in Horace. Ray and Carol square danced with the Country Wheelers, and they sang and toured with "Ole's Octet." He served on a variety of boards at Horace Lutheran Church, and sang bass with the church senior choir. His favorite pastime was to hunt and fish with his family and friends; he especially enjoyed goose hunting. He also enjoyed golfing. Ray was an avid artist, enjoying wildlife painting and photography. He loved to spend time with his family, and loved to be out in nature with his kids and grandkids. The family took pleasure in trail riding with various saddle clubs. Ray had a servant's heart; he would lend a helping hand to neighbors and strangers alike, and always had a story to share.
He is survived by his children: Roxanne (Don) Westman of Mapleton, ND, Randy (Lisa) Hajek of Davenport, ND, Corey (Stacy) Hajek of Mapleton; eight grandchildren; seven great-grandchildren; and many cousins, nieces, and nephews.
He was preceded in death by his parents, wife Carol, and brother, George.
Memories Timeline
---