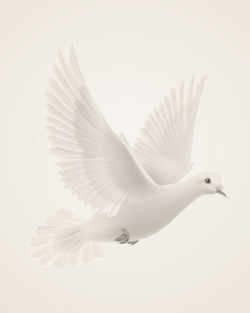 May 31, 1951 ~ February 10, 2014
Renee Ann Schonauer, age 62, Fargo , ND passed away Monday, February 10, 2014 at Bethany Retirement Home, after a courageous 2 ½ year battle with cancer.
Renee was born May 31, 1951 , the daughter of Edmund and Eleanor (Nelson) Kreklau at Devils Lake, ND. Renee grew up in the small town of Alsen, ND where she graduated from high school in 1969. She then attended Aakers Business College in Grand Forks, ND. After graduating from college she married Don Schonauer of Hampden, ND. This union lasted for 17 years. She later was in a common law relationship with Rick Dahl of Hampden for 15 years.
Renee worked for many years as a bookkeeper for the Hampden Farmer's Elevator. When the elevator closed she worked off and on at the Hampden Café and she also worked for a time at the Cando Floral Shop, in Cando, ND.
Renee enjoyed working in her yard and tending to her flowers. She had a green thumb and always had many plants around the house. She also loved her dogs and was especially close to her first dog Frisky, her Cocker Spaniel Amos, her Irish Setter Penny, and Buffy. People looked forward to reading her annual Christmas letter written in first dog point of view.
Renee enjoyed doing ceramics, bowling, and playing darts in her younger years. She did excellent cross stitching work which she often gave as gifts to her family and friends. Her most recent work was cross stitching the 50 states which was made into a beautiful heirloom quilt. She loved the outdoors which included camping and fishing. In recent years she especially enjoyed camping at Theodore Roosevelt National Park and attending the Medora Musical.
Renee had a special way with children and they loved spending time with her. She was especially close to little Carter Mann and was the Vice President of his fan club. He and the other nieces and nephews will miss Auntie Nae Nae's mooches and tickles.
Renee was preceded in death by her parents Ed and Eleanor Kreklau. She is survived by her sister Brenda Mann, Brother- In- Law Jim, Nephews Rick (Mindy) Mann and their children Calley, Abby, Kylie, and Carter, Reid (Tessa) Mann and their children Landon and Eli, all of Williston, Niece and god-daughter Amanda Mann of Minneapolis, and god-son Dustin Schonauer of California. She also has two "adopted" daughters, Adria Rheault of Moorhead and Laine Clark of Fargo, a very special Aunt Sharon (John) Mauer, and a very special cousin Wanda (Craig) Roath all of Fargo. She is also survived by numerous aunts, uncles, and cousins.
Memories Timeline
Sign the Guestbook, Light a Candle