Rev. Percy Larson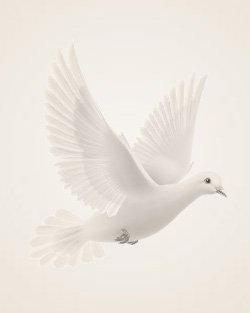 March 11, 1922 ~ September 20, 2010
Percy passed away on Monday, September 20, 2010 at his home in Fargo at Bethany Retirement Living at the age of 88.
Percy Lyle Larson was born March 11, 1922 to Otto and Josephine (Heglie) Larson in Walcott, ND. He was baptized into the Lutheran faith in South Pleasant Lutheran Church in June 1922 by Pastor R.J. Wisness.
He grew up in the Walcott community where he received his public education. He attended confirmation class under Pastor Ballestad of Walcott Lutheran Church. He confirmed his faith in Christ in June 1936.
He went to Concordia College in Moorhead, MN attending his first semester the fall of 1942. At mid-year he transferred to Luther College, Decorah, IA. In coming to Luther he made his home with Pastor O.E. Engebretson and family of the Washington Prairie Lutheran Church, Decorah. Their strong influence on Percy became the seed that grew to his call into the ordained ministry of the Lutheran church.
He graduated from Luther College in 1945 and then entered Luther Theological Seminary, St. Paul, MN. He graduated from the Seminary in 1948. Upon receiving the call to serve Valle & Willow Creek Lutheran Parish at Rolette, ND, he was ordained as a pastor June 6, 1948. The ordination took place at Walcott Lutheran Church Walcott.
He married Signe H. Hanson of Elgin, IA on June 30, 1948. The four children born to them are Sandra, Timothy, Philip and Mark. He served Valle Lutheran, Rolette, ND and Willow Creek Lutheran, Overly, ND from 1948-1954; Mabel Lutheran Church and Sheie Lutheran Church, Mabel, MN from 1954-1959; North Prairie Lutheran Church and Pilot Mound Lutheran Church, Lanesboro, MN from 1959-1968; Kviteseid Lutheran Church, Milan, MN from 1968-1977; Madison, Orleans, and Peace Lutheran Churches, Ridgeway, IA from 1977-1987.
He married Constance E. Dahl, Decorah, IA on November 27, 1981. They retired to live in Mabel, MN in 1987. In 2000 they made their home in Moorhead, MN. In 2007 they entered Bethany Retirement Living in Fargo, ND.
He is survived by his wife, Constance; children, Sandra (Roger) Hove, Princeton, NJ, Timothy (Connie) Willmar, MN, Philip (Melissa) Moorhead, MN, Mark (Jill) Apple Valley, MN; grandchildren, Jared (Anna)Hove, Erik Hove, Andrea Larson, Jonathan Larson, Elizabeth Larson, Hans (Becky)Larson, Anna (Chris) Senn, Justin Larson; great grandchild, Kellen; sister,Helen Anderson, West Fargo, ND; 2 brothers, Roger (Annie) Larson, Fargo, ND, Omar (Joan) Larson, McKinleyville, CA.
He was preceded in death by his parents, his first wife, Signe, one infant brother, Percy, and four sisters, Eleanor Herndon, Janice Hott, Pearl Blumer, Marybelle Anderson.
Memories Timeline
Guestbook
---