Rev. Rudolf Stohler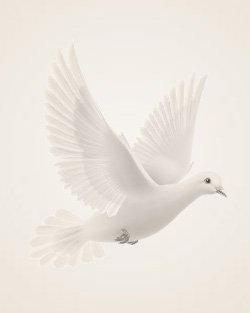 November 20, 1934 ~ August 12, 2010
Rev. Rudolf J. Stohler - Died of a heart attack in his apartment in Fargo, ND on August 12, 2010.
He was 75 years old. Born in Berkeley, CA in 1934, he was the eldest child of the late Rudolf Stohler and Genevieve (Emerson) Stohler. He received a degree in psychology from the University of California at Berkeley and, after being honorably discharged from four years of service in the U.S. Army, he completed a Masters of Divinity from Pacific School of Religion in Berkeley in 1965. Ordained into the United Church of Christ, he became minister of First Congregational Church in Ada, MN, where his older son, Jeremy, was born in 1968.
In 1970, Rev. Stohler and his family moved to Leavenworth, KS, to serve at Pilgrim United Church of Christ. His younger son, Jason, was born there in 1978. In 1980, Rev. Stohler and family moved to Fresno, CA, to serve at First Congregational Church. After leaving Fresno, Rev. Stohler, served churches in Billings, MT; Red Oak, IA; Kahoka, MO; Beach, ND; Lake Preston, SD; Wessington Springs, SD; Letcher, SD; Parshall, ND; Gackle, ND; and Fargo, ND. An active member of church boards, Masonic lodges, and numerous community organizations.
Rev. Stohler is survived by his two sons; two of his four sisters, Genevieve Sapirstein and Alice Hamett; and nieces and nephews John Willett, Kristine Hake, Eric Hake, Ted Tiongco, and Ron Tiongco.
A visitation and Masonic prayer service will be held at Boulger Funeral Home in Fargo, ND on Tuesday August 17 from 5 to 7 PM. Services for Rev. Stohler will be held at First Congregational Church in Fargo on Wednesday, August 18, at 11 AM. Rev. Stohler was passionate about gathering information of all kinds. To honor that interest, a memorial library will be established at the UCC Northern Plains Conference headquarters. In lieu of flowers, donations may be made for the RJ Stohler Memorial Library, payable to the Northern Plains Conference, to 1200 E. Highland Acres Road, Bismarck, ND 58501.
Memories Timeline
---