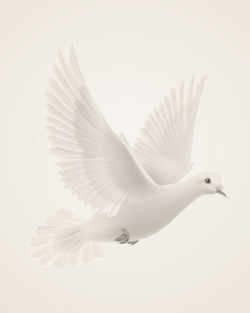 January 11, 1952 ~ February 28, 2013
Richard was born on January 11, 1952 at St. Ansgar Hospital in Moorhead to Clarence Oceanus and Beatrice Lorraine (LaPash) Herbranson. Richard was baptized and confirmed at Olivet Lutheran Church. He grew up in Fargo and was a May 29, 1970 graduate from Fargo North High School. He enjoyed many nicknames throughout his life, "Ricky," "Rick" and "HeBe." He entered the Marine Corps on January 13, 1972. During the Vietnam War he was awarded the Rifle Expert and was recognized for his physical fitness numbers and times. He was honorably discharged from Camp Pendleton, CA on January 11, 1974 achieving the rank of Corporal. Richard married Renee Langer on July 10, 1981 at St. Mary's Cathedral in Fargo. They made their home in Fargo.
Richard enjoyed many sports with his friends. He enjoyed tennis at Courts Plus also golfing many courses, Edgewood and Rosecreek to get practice for tournaments. He was like a kid with a new toy getting Jerry Doyea's boat and fishing and taking kids' inner tubing for vacations and birthdays. Bowling at West Acres Bowl on his league he reveled in hearing "ooh-rahs" for a strike. His woodworking was relaxing for him making a toy box and cradle for Carl and Cindy plus numerous beautiful pieces for their home. Richard enjoyed clay shooting and pheasant hunting when work allowed. He so enjoyed the time spent with family playing card and board games. He enjoyed music- going to concerts and dancing. One night he asked Renee to dance, the rest was magic-"our time together."
Richard was always there for family and friends if it meant putting in a water heater, digging a 6 ft trench around the house by hand, snaking basement drains, keeping a friend's house dry during the flood with a dike, or installing a garage opener and door without ever hesitating.
Richard took 4 independent cooking courses from NDSCD, Wahpeton. He received a professional promotion while cooking for the Veteran's Medical Center. He retired on January 3, 2008 after working for 36 years. He received many compliments from the patients for his meals. He made many delicious meals for the holidays. His pies from scratch were enjoyed by everyone. Richard also worked for PBS doing many jobs at different accounts.
Richard and brilliant colors went hand-in-hand whether birds, fish in their aquarium, blossoming trees at their home or by the many items found within their home.
Richard was diagnosed December 29, 2009 with frontal temporal dementia and spinal muscular atrophy. He entered Villa Maria in Fargo on October 26, 2010 and eventually Minnesota Veterans Home on March 8, 2011 with hospice starting on January 29, 2013.
Richard will be deeply missed by his loving wife Renee; son, Carl; daughter, Cindy (Dana) Amundson all from Fargo; sister, Patti Mykland, Valley City; brothers, Jay and Rory, Scottsdale, AZ as well as many nieces, nephews, aunts and uncles.
Richard was preceded in death by his parents, Clarence and Beatrice; sisters, Bonnie (Tore) Bratvold, Lisbon, ND, Joan (Joe) Hartl, Fargo; brothers, Larry (Amy) Herbranson, Scottsdale, AZ, and Terry Herbranson, Fargo.
The family wishes to thank all the staff for their care of Richard during his stay at the Minnesota Veterans Home and Hospice of Minnesota.
He will be deeply missed for his big heart, loving hands, helping nature and his unique ability to make a person smile and laugh. A truly wonderful husband, father, brother……he made every day truly special.
Memorials may be sent to Hospice of Minnesota.
Memories Timeline
Guestbook
Sign the Guestbook, Light a Candle