Richard Lee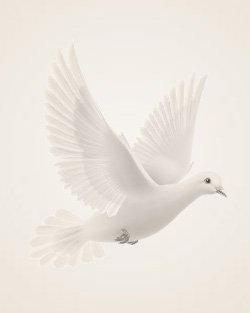 April 30, 1926 ~ October 2, 2012
Richard D. "Dick" Lee, 86, of Fargo, passed away in his home on Tuesday, October 2, 2012, surrounded by family and under the care of Hospice of the Red River Valley.
Dick was born in Hope, ND, on April 30, 1926 to Richard and Nellie(Dailey)Lee. He was united in marriage to Melva Jensen in 1946. They had two daughters, Linda and Kristy. Melva died in 1976. Dick married Bunny Hill in September of 1977. He worked for the Fargo City Bus Service for a few years before going to work as a truck driver for Dan Dugan Transport, Moorhead, MN. Later he was the Business Agent and Secretary/Treasurer for the Teamsters Union Local 116 of Fargo.
Dick also served on the Fargo Housing Authority for 3 years. He was a lifetime member of the Eagles, Elks, and Sons of Norway. He loved watching good western movies, and reading good western novels. He also had a passion for ballroom dancing and spent many a Saturday night on the dance floors of local clubs with his wife, Bunny.
He is survived by his wife of 35 years, Bunny; daughters Linda (Doug) Knutson, Fargo, and Kristy (Kevin) Campbell, Moorhead, MN; stepchildren Judy Slayton, Hopkins, MN, Jill(Tom)Lavelle, Fargo, Bobbi(Mike)Birrenkott, Bismarck, ND, Dave(Lori) Hill, Fargo, Deb Hill, Fargo, Ron(Jean) Hill, Plymouth, MN; brothers Harvey, Azle, TX, Pete, Finley, ND, Bob(Ruth), Macomb Township, MI, Glen(Janet), Federal Way, WA, and sister Gloria Arend, Auburn, WA; 19 grandchildren, 22 great-grandchildren, and 3 great-great-grandchildren; many nieces, nephews and cousins. Dick is also survived by his special canine companion, "Molly".
He was preceded in death by his first wife, parents, and sisters Betty and Patty.
Memorials may be made to Hospice of the Red River Valley or to a charity of the donor's choice.
The family wishes to thank Hospice of the Red River Valley for the loving care they provided Dick in his final days.
Memories Timeline
---