Richard Schneider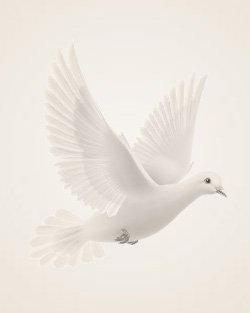 January 1, 1970 ~ May 7, 2010
Richard James Schneider, 70, of Fargo, died Friday at Bethany On 42nd in Fargo. He had been suffering from colon cancer and complications from recent surgery.
Schneider was born Dec. 9, 1939, in Aberdeen, S.D. He graduated from the Crippled Children's School in Jamestown, N.D., now called the Anne Carlson School, in 1961. While a student there Schneider was featured in a movie made by the school entitled "The Twig Is Bent." It documented Richard's struggle to overcome the many obstacles his cerebral palsy created for him as he attempted to do ordinary things.
After graduating, Richard enrolled at North Dakota State University where he went on to earn a B.A. degree in history. He also earned a M.A. degree in education, with a specialty in counseling. NDSU was not handicapped accessible then and Richard was often literally carried to classes (over the shoulder of a brother or friend, at the hand of his Mother or sister) to what invariably was the third (top) floor of Menard Hall.
In 1972 Richard was named N.D. Handicapped Citizen of The Year by the Governor's Council On Human Resources.
Richard's love of North Dakota resulted in his writing a history of railroad transportation in the state that was published more than 30 years ago (with illustrations by his brother John). In 2009, the Upper Plains Transportation Institute at NDSU republished the work and formally recognized Schneider at a banquet for this distinction. . The book is still being taught in NDSU history courses today.
That Richard was able to write his master's thesis and publish his book was particularly remarkable, given he had to laboriously strike one typewriter key at a time, with a pencil, tipped by a band aid.
In 1976, Richard was one of the first developmental disabled residents to move into New Horizons Manor on North Broadway, built with federal funding at the urging of then mayor Herschel Lashkowitz. Richard was a long-time advocate for independent living and frequently joined other like-minded citizens to express their views to the state legislature. Richard was considered particularly persuasive when his brother John served as minority leader in the N.D. House of Representatives.
For the past four years, Richard lived at Bethany Homes, first at South University Drive and then South 42nd Street.
A long-time supporter of the Freedom Resource Center For Independent Living, Richard served for many years on its board of directors. He also was a member of the Red River Valley Handicapped Club. Richard was a member of the Holy Spirit Catholic Church.
Survivors include his sister Dorothy, Salem, NY; brothers Joseph, Arlington, VA; and Mark and Steve, both of Fargo. He was preceded in death by his brother John and his parents Edward ("Bus") Schneider and Mary.
That Richard would live as long and accomplish as much as he did was a testament to his Mother, who willed life into a child that most assumed would never see adulthood. She was his constant mentor who instilled in Richard a determination to not only survive, but succeed, giving him the will and the strength to live his life to its fullest. Richard's mantra was, "I will never give up!" and he, and his Mother, never did.
Family and friends are invited to celebrate Richard's life at a memorial gathering at Boulger Funeral Home between five and seven p.m., Tuesday, Mary 10th. There will be a funeral at Holy Spirit Catholic Church, Fargo, at 2:00 p.m. Wednesday. Burial will be at Holy Cross North Cemetery.
In honor of Richard, and in lieu of flowers, his family asks that any memorials be directed to The Freedom Resource Center For Independent Living, 2701, 9th Ave. SW, Fargo, ND 58103.
Memories Timeline
---