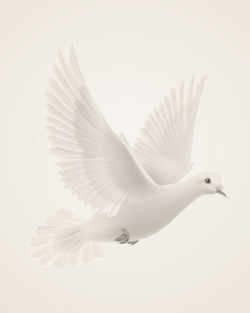 July 22, 1943 ~ March 8, 2014
Richard Lee Wynne, age 70, Fargo, ND passed away on Saturday, March 8,2014 at Sanford Health.
Richard was born July 22, 1943, son of Myron and Irene in Grand Forks, ND.
Richard had an adventurous spirit. At a young age he departed from Grand Forks to experience as much as he possibly could. He managed to travel to all states in the U.S but Hawaii eluded him. His adventures even took him to Alaska where he worked as a chef on an oil rig in the Bering Sea.
After his travels, Richard made his way back to Grand Forks where he met Lila Evenson. They fell in love and married in 1970 and soon after moved to Lincoln, NE (Go Huskers!!) where they started their family together, having two children Laura and Renee. They remained in Lincoln for 20 years until moving back to North Dakota to start the next phase of their life in Fargo.
Richard worked as a cook and chef for over 50 years and even in retirement continued to work part-time at Howard Johnson as a banquet server. Despite his frequent joke of enjoying such culinary delights as turtle soup and raw eggs or frog legs, he stuck to his cooking roots of providing classic American meals to thousands.
Richard enjoyed meeting new people, often starting conversations and building friendships with many he met. He loved sharing laughs with others and always had a smile on his face. He was compassionate and put family as his highest priority at every chance, cherishing holidays and other family events.
Richard is survived by his wife Lila; daughters Laura Cadwallader and Renee (Shaheen) Pirasteh; grandchildren Danielle, Cody, Kira Cadwallader; brothers Myron Jr. and Delbert; sisters Diana Watland, Marlene (Gary) Barton, Beverly Ashley.
He was preceded in death by his parents and brother Leonard.
Memories Timeline
Guestbook
Sign the Guestbook, Light a Candle