Robert Fischer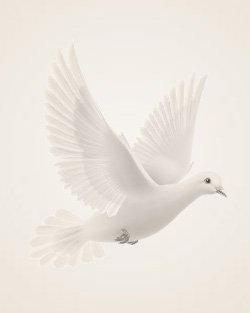 May 14, 1921 ~ September 7, 2014
Robert S. Fischer, age 93, Fargo, ND peacefully passed into glory on September 7, 2014.
Robert was born on May 14, 1921 in Fargo, ND to Frederick and Zula Fischer, the second of fourteen children. He grew up in Oakport Township where the family farmed and raised turkeys. Robert served in the U.S. Army Air Corps from 1942 to 1945. When Robert's father died suddenly, he was released from the military to run the family farm and support his mother and younger siblings. He and his brother Lawrence oversaw the farm operation until 1977.
Bob graduated from Sacred Heart Academy (now Shanley) in 1939 and graduated from North Dakota Agricultural College (NDSU) where he earned a degree in Agricultural Engineering in 1952. He then began his career with the USDA Soil Conservation Service as a Project Engineer where he remained until his retirement in 1987.
On August 3, 1950, Robert married Katherine Ellingson at St. Mary's Cathedral in Fargo, ND. Together they raised eight children, all of whom attended Nativity (where they were charter members) and Shanley, where he enjoyed watching his children participate in sports and other activities for 21 consecutive years.
Bob was an avid Bison Booster and attended games for 65 years. He was also a member of Knights of Columbus, American Legion, Sons of Norway, Eagles, Shanley Quarterback Club, and the YMCA.
Bob enjoyed reading, dancing, and gardening. He passionately cared for his flower gardens up until his death. He also grew and surreptitiously transplanted over 3000 maple trees near the river at Lindenwood and Gooseberry parks over a 25-year period as a personal quest to replace diseased trees.
Robert is survived by his children, Steve (Sue), Kent, WA; Doug (Kay), Scottsdale, AZ; Diann, Fargo, ND; Keith (Wanda), Fargo, ND; Carol, Maple Grove, MN; Susan, Fargo, ND; and Mary, Eden Prairie, MN; and his special companion Fern Andersen, Ulen, MN.
He is also survived by grandchildren, Shawna, Brooke, Kristina, Devon, Adam, Michael, Luke, and Jane, and great-grandchildren, Trevor and Wade.
His surviving siblings include Mary Gordon, Kankakee, IL; Allan Fischer, Moorhead, MN; Lawrence Fischer, Fargo, ND; Elaine Gess, Lakeville, CO; Charlotte Nelson, Moorhead, MN; John Fischer, Moorhead, MN; and Audrey Anderson, Maple Grove, MN.
Robert was preceded in death by his wife, Katherine, his son, Wayne, grandson Robert, and siblings: Frederick, Eloise, Vincent, Lyle, Arlene, and Jerome.
Memorials to the charity of your choice.
Memories Timeline
---