Robert Haugen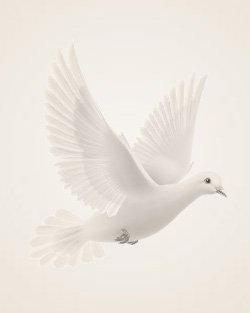 October 7, 1953 ~ July 5, 2013
Robert was born on October 7, 1953 to Carsten and Dorothy (Van Zee) Haugen. He was raised in Clifford, ND, and graduated from Clifford-Galesburg High School. He then attended the North Dakota State School of Science in Wahpeton, graduating in 1973. He married Susan Bahm on March 7, 1974 at New Salem, ND.
Bob and Sue raised their family in north Fargo, and Bob worked as a buyer at various businesses in the area. He was a Certified Purchasing Manager and a member of NAPM (National Association of Purchasing Management) and was active in the leadership of the local chapter for several years. Bob was also a devoted Boy Scout leader and served as Assistant Scoutmaster of Troop 244 for many years; as well on the District level, assisting with campouts and many Eagle Scout projects. He was proud to be Woodbadge-trained.
Bob inherited the enjoyment and peacefulness of fishing from his father and tried to foster that love in his sons and grandchildren. He was not able to fish nearly as often as he would have liked but, in recent years, he was known to head for the Casselton Reservoir early in the morning and invite Carsten and Lauren to join him for as long as their attention span would allow. He was looking forward to taking Justin fishing this summer as well.
Robert is survived by his wife, Susan, and their three sons; Brent and his wife, Monica, of Casselton; Jeremy and his wife, Sadie, of Flandreau, SD; and Thomas of Fargo. He is also survived by his five grandchildren; Carsten, Lauren, Justin, Tillie and Piper, whom he adored and spoiled at every available opportunity. He is also survived by his mother, Dorothy Haugen, of Mayville, ND; brother, Richard of Fargo, and sisters, Carrie (Don) Boyce of Mandan, Brenda (Lyle) Berg of Lidgerwood, ND; and Inez (Brad) Olson of Mayville, ND.
In lieu of flowers, memorials may be sent to your local council or troop of the Boy Scouts of America.
Memories Timeline
---