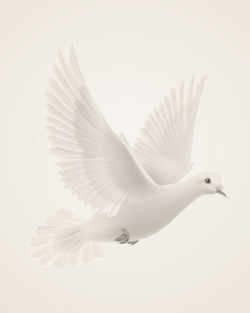 May 7, 1915 ~ September 10, 2011
Robert passed away on Saturday, September 10, 2011, at the Luther Memorial Home in Mayville at the age of 96.
Robert Benjamin Kuhle was born May 7, 1915 in Racine, MN. He was the 6th child of Alios and Lena Kuhle. Bob attended country school until the 7th grade when he transferred to Stewartville High School as a 9th grader graduating in 1932. In high school Bob participated in many extracurricular activities and served as the captain of the football team during his senior year. He attended the University of Minnesota completing the course in boiler science, construction and maintenance of dairy equipment.
Robert's passion and professional livelihood were imbedded in the dairy business. He worked in and managed creameries in Stewartville and Mable, MN. He also worked for Land O' Lakes. In 1947, Bob purchased the creamery in Hillsboro, ND and later added a creamery in Mayville, ND. The business thereafter was known as Three Star Dairy. His work ethic was immeasurable, his moral standards above reproach, and he imbued his children with that same set of work ethics. Bob's sense of humor was his hallmark and people warmed to him easily.
Robert's life was dedicated to his family. He believed in working in and serving his community. He was involved in many facets of service including the Hillsboro Hospital Board for 17 years and as a member of St. John's Lutheran Church, where he served on several support committees.
Robert married Helen L. Priebe on September 26, 1940. Together they were parents to three children: Dr. Nancy E. Kaldon (1942), Stephen Kuhle (Jackie) 1947, and Mary Ann Kuhle (1944), who passed away shortly after birth.
Robert was the beloved grandfather to Dr. Katheryn Kaldor, Philadelphia, PA, Kristin Kaldor Kassis (James), Madison, NJ, Kori Kaldor, Philadelphia, PA, Jennifer Kuhle Parker (Joe), Goshen, KY and Kim Kuhle, Grand Forks, ND. He was the great grandfather to Kristian and Emme Kassis and Hayden Parker.
Robert was preceded in death by his wife, Helen, after 63 years of marriage, and infant daughter, Mary Ann.
He will be buried in the Lutheran cemetery in Stewartville, MN next to Helen and Mary Ann.
Bob impacted all those who knew and loved him. His smile and quick wit will be missed by all.
Memories Timeline
Sign the Guestbook, Light a Candle