Robert Kurkowski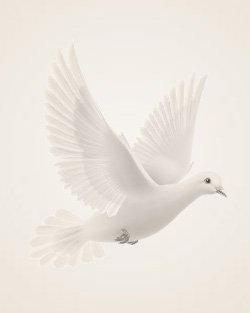 November 30, 1944 ~ December 12, 2011
When Bob Kurkowski was getting started with the Creative Arts Studio in the early 1970s, he didn't step in timidly. He jumped in.
The basement of Clara Barton Elementary School in Fargo, which became the studio's location, had no stairs at the time.
He cleaned up the space and over nearly 30 years helped build the program, bolstering arts education in Fargo Public Schools and becoming an influential artist and advocate.
Kurkowski died Monday night at the Veterans Affairs Hospital in Fargo, months after being diagnosed with brain tumors. He was 67 years old.
"I don't think the Creative Arts would have been there if it wasn't for Bob," said Robert Crowe, noting how the ceramicist "fought tooth and nail" against budget cuts.
Until retiring in 2003, Kurkowski was a fixture at Creative Arts. His smile, hidden only slightly by his big dark moustache, greeted grade school students for decades.
"People really looked forward to seeing him. He had a reputation as being really funny to listen to and to watch," said Crowe, a painter who worked at the studio for four years in the 1990s. "The kids just adored him."
One of those kids was glass artist Jon Offutt. He met Kurkowski at the Imagination arts festival in Island Park in the early '70s, and the ceramicist made a big impression on the 13-year-old. Kurkowski became Offutt's mentor and friend. They co-founded the Fargo Moorhead Visual Artists group, with Kurkowski serving as its president for the first four years.
"He was always teaching and advocating," Offutt said. "Art was part of his life. It wasn't like, 'I'm a teacher, and I do this from 9 to 5.' It was his whole life."
"He wanted to show everyone that they could draw or make art in some way," said Kurkowski's son-in-law Timothy Peek.
Kurkowski once told The Forum that art is the most important thing in school.
"Art doesn't need education," he said. "We've been making it since the beginning of time. But education needs art."
Kurkowski retired at 58 to focus on his own work, but recent health problems kept him from the studio. He suffered a stroke a few years ago, and, as he recovered, doctors discovered he had lung cancer.
After his wife, Barbara, died in August, Kurkowski was told he'd developed brain tumors. He left his home in Christine, N.D., and moved to Moorhead with a nephew.
Kurkowski's ceramics are still displayed at Art Connection in downtown Fargo, and friends are planning a show of his old watercolor paintings.
Memories Timeline
---