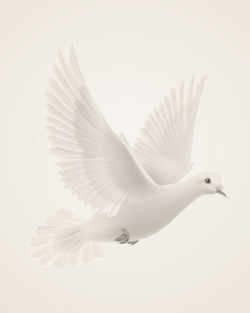 January 12, 1932 ~ March 21, 2014
Robert Franklin Muhle, age 82, of Salem, OR passed away peacefully into the presence of the Lord at Premier Care Homes (Trapper House) on Friday, March 21, 2014.
Bob was born January 12, 1932, to Ole and Edith (Beckman) Muhle in Moorhead, MN. He, his twin brother Duane and sister Gerrie grew up in Longville, MN, helping their granddad at the resort and learning to swim like fish. The family moved to St. Paul and then Glyndon, MN, where the Muhle twins became talented athletes. Bob graduated from Glyndon High School in 1950. He enlisted in the U.S. Navy in 1950, serving in the naval aviator branch doing reconnaissance mapping during the Korean War.
On July 7, 1956 he married Darlene Hoglin. They lived in Alhambra, CA, Detroit Lakes, MN, Federal Way, WA, and then raised their family in Glyndon, MN. He moved back to Detroit Lakes after Darlene's death and then to Salem, OR to live with daughter Colleen (Marty) Jones in 2011.
While in Glyndon, Bob and Duane formed Muhle Brothers Construction, building custom homes and doing remodeling projects, which he continued until retirement. He loved: hunting and fishing; basketball, football, baseball, boxing; driving out West; Honey Nut Cheerios, cheeseburgers, pie (any kind) and spending time with the family. He had a great sense of humor and enjoyed telling funny stories and jokes. Bob was famous for listening intently and then adding a zinger of a one-liner to a conversation. He kept us all laughing, caregivers included, right up to the end.
Bob is survived by his children, Colleen (Marty) Jones of Salem, OR, Robert Jr. of Detroit Lakes, MN, and Beth (Paul) Honl of Fargo, ND; three grandchildren, Rachel (Troy) Points, Beau Jones, Emily Honl; three great-grandchildren, Karah, Trevor and Lilah Points; sister Gerrie (Sherman) Payne; sister-in-law Laurine Muhle and brother-in-law Richard Hoglin. He was preceded in death by his parents, wife Darlene and twin brother, Duane.
Memories Timeline
Sign the Guestbook, Light a Candle