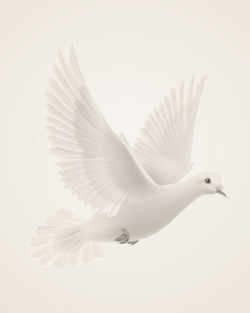 July 20, 1922 ~ August 23, 2010
Robert S. Newton, 88, Moorhead, MN died Monday, August 23, 2010 at Eventide, Moorhead, MN under the care of Hospice of the Red River Valley surrounded by family.
Robert was born July 20, 1922 in Mahnomen, MN to William and Julia (Saice) Newton. He attended Mahnomen High School.
On December 27, 1940 he entered the Navy. He was trained as a submariner at the Great Lakes Naval Training Center in Chicago, IL. He was stationed at Pearl Harbor when it was attacked on December 7, 1941. He served in the Pacific theater until being honorably discharged on December 11, 1946.
He married Verla (Hoefel) Newton on September 25, 1948 in Moorhead, MN. They made their home in Moorhead, MN.
He worked for 35 years at Northwestern Bell Telephone/USWest Company until his retirement in 1983.
He was a devoted father who enjoyed helping others, gardening, fishing and hunting.
He is survived by his wife, Verla, Moorhead, MN; daughters, Roberta (Ron) Emerson, Dayton, MN, Karen Boehm (Barry Chouinard), Moorhead, MN, Karla (Craig) Johnson, Fargo, ND; sisters, Mary Donaldson, Florida, Marlys Sather, Fargo, ND, Ada (Jack) Jorgenson, Fargo, ND; grandchildren Bryan (Wendy) Emerson, Bentonville, Arkansas, Jill (Travis) Bistedau, Bloomington, MN, Nathan Johnson, Bismarck, ND.
Robert was preceded in death by his parents, William and Julia Newton, 6 brothers, Ernie, Charles, Paul, Frank, Bill, Vern; 2 sisters, June Abbott, Edith Brown.
Memories Timeline
Sign the Guestbook, Light a Candle