Robert Odegaard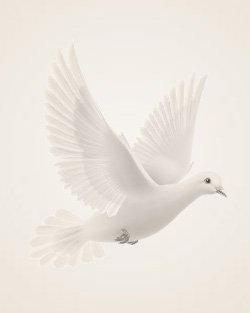 August 12, 1946 ~ September 7, 2012
Should my end come while I am in flight, Whether brightest day or darkest night;
Spare me your pity and shrug off the pain, Secure in the knowledge that I'd do it again;
For each of us is created to die, And within me I know, I was born to fly.
Gary Claud Stoko
Bob Odegaard once told his family that if he ever died in a plane crash, we shouldn't say it was fitting that he died doing something he loved. According to Bob, "Sure, I love flying, but I'm pretty sure I wouldn't have loved crashing."
The aviation industry lost one of its finest when Robert Odegaard of Kindred, ND died while practicing for an air show in Valley City, ND on September 7, 2012. Robert James Odegaard was born on August 12, 1946, in Fargo, ND to Melford and Annette (Erickson) Odegaard. He attended country school near Hickson, ND and went to high school at the University of Minnesota Boarding School in Crookston, MN. In 1964-65, he attended Northrop Technical Institute in Los Angeles, CA receiving an A&P certificate there. He served in the Army Reserve, attending Brook General Medical School and graduating as an x-ray technician. He attended North Dakota State University from 1966-71, studying economics, and joining TKE and serving as their president. He has been continuing his education with many noted scholars at the Kindred "College of Knowledge."
In 1973 he met and married his "Dazzling" Donna Weber, later naming his first rebuilt P-51 Mustang after her. They have always resided in rural Kindred with their three children, Brady, Casey, and Halley, who are all currently involved in the aircraft industry, also living and working in Kindred. Summers were spent at their lake cabin on Pelican Lake in Minnesota, and lately, winters in and around Mesa, AZ residing in the Golden Vista RV Resort of Apache Junction.
From an early age, Robert was fascinated by airplanes as he watched crop sprayers working around the family farm. He later founded Odegaard Aviation, an aerial spray firm, which he operated for 31 years without an accident. He served as the Kindred airport manager during this time and played a pivotal role in the development of the Kindred Davenport Regional Airport at Hamry Field.
Robert was a brilliant airplane mechanic, a successful entrepreneur, an excellent flight instructor and mentor to young pilots, a storyteller, a musician, and an inventor. He invented the airfoil spray boom, later called the Superboom, which continues to be marketed internationally. Bob also built the first taxi-thru indoor aerial spraying loading facility in North Dakota. He was very involved in the wind industry, inventing and testing his own windmill designs.
Bob was one of the producers and also one of the pilots in the full-length feature film, "Thunder over Reno," which featured the Reno Air Races, where he, himself, raced in 2006-8. He participated in three episodes of the network TV show "Junkyard Wars" with ND ex-governor Ed Schaefer & friend Rolf Sletten. One of his favorite "acting" jobs was flying a Lear jet and being a target for military pilots in U.S. Air Force training programs.
In 1989, Bob started rebuilding his first P-51 Mustang. That was the beginning of the Mustang wing business and also the start of his quest to keep WWII history alive around the world. Bob is the rebuilder and former owner of the Super Corsair, Race 57, a historic aircraft that brought worldwide attention to North Dakota because of its uniqueness and rarity. He passed down his restoration knowledge to his three children and helped them start their own restoration business.
Robert was a certified flight instructor, holding single-engine, multi-engine, helicopter, glider, and floatplane licenses with type ratings in over 10 aircraft including LearJet, Citation, and DC-3. He also held a rare "All Makes and Models" authorization for flying surplus military aircraft. Many young pilots consider him a mentor. He has soloed numerous students, including his two sons. Perhaps his dedication to the future of aviation is best illustrated by Duggy, a DC-3 painted bright yellow with a smiling face. Duggy excites young people at air shows around the country.
Robert was active in the formation of the Fargo Air Museum and served as a board member. He volunteered his time and his aircraft to the development, financing, maintenance and success of the museum. He was also a member of the Board of Directors for the North Dakota Aviation Association. As a member of the EAA (Experimental Aircraft Association), he performed in their annual airshow, EAA Airventure Oshkosh, numerous times with several different airplanes. He has been active with the Arizona Wing of the CAF of Mesa, AZ, where he volunteered during the winters.
As a member of the Kindred community, he helped raise funds to build St. Maurice's Catholic Church and served on the church council. He has supported Kindred High School athletics as a Booster Club member. He was a Kindred volunteer fireman at one time and a member of the local American Legion. He was also a member of St. George Catholic Church of Apache Junction, AZ, and St. Mary of the Lakes Catholic Church of rural Detroit Lakes, where he sang with the church choirs.
Bob has received numerous awards, including the Henderson Air Racing History Award, which is given to recognize "those who perpetuate air racing history through preservation, replication or historical research." Other awards include the Aviation Mechanic Safety Award; the 1999 Aviation Heritage Trophy, and the 1999 People's Choice National Aviation Heritage Invitation. In 2011, he was inducted into the North Dakota Aviation Hall of Fame.
Robert has been featured in many aviation magazines and books. He has participated in numerous air shows, performing aerobatics and displaying aircraft. He has coordinated and participated in multiple fly-overs for various activities and celebrations. Just a few weeks ago, he performed with the Texas Flying Legends in a private air show that was given as a birthday present to former president George H.W. Bush.
His main hobby away from aviation, but included within, was his love for playing his 1965 Fender Mustang guitar with his many musical friends. Along with his portable amplifier, he even strummed along while flying with those friends in the CJ and the DC-3.
Robert is survived by his wife, Donna; sons, Brady and Casey, and daughter, Halley, all of Kindred; brothers, Tom Odegaard (Bonnie), Kindred, and Marvin Odegaard, Elgin, ND; sister, Gloria Sheldon (Fuller), Mapleton, ND, sister in law Cheryl Odegaard, West Fargo, ND; nieces and nephews: Brett Odegaard, Tyler Odegaard, Kara Odegaard, Chad Odegaard, Brian Odegaard, Deanna Opgrand, Clark Sheldon, Annetta Tweten, and several cousins. He was preceded in death by his parents and brother, Gary Odegaard.
There will be a prayer service on Tuesday, September 11 at 7:00 p.m. with visitation from 5-7 at St. Maurice's Catholic Church in Kindred. The funeral will be at St. Maurice's, Wednesday at 2:00 p.m. with visitation one hour before the service with Rev. Jared C. Kadlec and Rev. James Cheney officiating. Burial will be at the Kindred Cemetery, followed by a light supper and celebration of Bob's life at the Fargo Air Museum.
In lieu of flowers, memorials are preferred to the Fargo Air Museum and St. Maurice Catholic Church.
Bob shared his wisdom, sense of humor, bright outlook on life and his passion for everything related to air and aircraft with people all over the world. He lived a life of adventure, daring, friendship and love of his family. He will be truly missed.
And when the goals are reached at last, when all the flying's done,I'll answer Him with no regret-
Indeed, I had some fun.So when these things are asked of me. And I can reach no higher,My prayer this day - His hand extends
To welcome home a Flyer. Patrick J. Phillips
Memories Timeline
Guestbook