Robert Olwin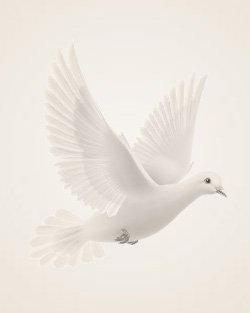 December 30, 1924 ~ January 4, 2011
Robert Morrison Olwin peacefully passed away on January 4, 2011 at the age of 86. Robert was born on December 30, 1924 to Lawrence and Hilma Olwin in Devils Lake, ND. He spent most of his early years in or around the Fargo area. He graduated from Fargo Central High in 1942. In 1943, he was inducted into the US Army and assigned to the Air Corp. He served in Guam and the United States as an airplane engine mechanic working on B-24s, B-29s, and F-51s. He attained the rank of sergeant by the time he was discharged in 1946. He enlisted in the Army Reserves and returned to civilian life as an employee of Northwest Airlines servicing flights in Fargo. In February 1947, he joined the ND Air National Guard working primarily on P-51s. In 1951 he applied for flight training. He took and passed all of the required tests and was commissioned a 2nd Lieutenant in March of 1951. In April 1951 his unit was activated due to the Korean Conflict and stationed at Moody AFB, GA. He entered into Basic flight training at Perrin AFB, TX. He trained on T-6 aircraft, and then was sent to Craig AFB, AL for advanced flight training on F-51s. After graduating flight training in June 1952 he was reassigned to the 178 FTR SQ., George AFB, CA, and flew with them until he was released from active duty in December 1952. He returned to Fargo, and remained with the ND Air National Guard, better known as the "Happy Hooligans;" he achieved the rank of Lieutenant Colonel. After over 4 decades of service in the Army and Air National Guard, he retired as full time 119th Supply Commander in 1981 and from the ND Air National Guard in 1984. In his years of service he was awarded the ATSM, the Asiatic Pacific medal, the Good Conduct medal and the Victory medal.
He married Nora Ellen (Bergan) on September 20, 1958. They built a home in north Fargo in 1959 where they raised their family. They also built a lake home at Rose Lake, MN where they enjoyed spending their weekends, and then their summers after his retirement. Robert enjoyed spending time with family, fishing, golfing and woodworking. He was a member of the VFW, Legion and the AFA.
Grateful for having shared his life is his wife of 52 years, Nora, son Brian (Renae), Eagan, MN, daughter Paula (Wayne) Dosch, Bismarck, son Craig (Diane), Fargo, ND and grandchildren; Shawn Olwin, Brianna, Erinn and Mikaela Dosch, six step-grandchildren; Joshua Dahlgren, John Dahlgren, Gina Deibel, Jayden Deibel, Summer Fairbanks, Chelsea Sutcliffe and Jared Sutcliffe, fifteen step-great grandchildren, sisters Jeanne Wigner, Jacksonville, FL; Ruth (Richard) Fabian, Jackson, MI; His aunt, Florence Glibertson, Detroit Lakes, MN and many nieces and nephews. He was preceded in death by his parents Lawrence and Hilma; sister Alice Hoke; brother-in-law Robert Wigner and niece Susan Lindgren.
In lieu of flowers, memorials can be given to the
Alzheimer's Association or Hospice of the Red River Valley.
Memories Timeline
---