Ronald Krupich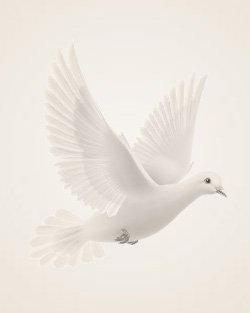 July 20, 1930 ~ February 2, 2012
Ronald Krupich, 81, Park Rapids, MN, passed into the arms of the Lord on February 2, 2012.
Ron was born on July 20, 1930 in St. Paul, MN to Chris and Cecelia Krupich. He went to St. Francis de Sales School in St. Paul, MN. The family moved to Fargo, ND where Ron graduated from Sacred Heart Academy in 1949. He played football and track under Coach Sid Cichy. Ron was drafted into the Army when he was in Interstate Business College and was stationed in Heidelberg, Germany, discharged in 1953. He worked for Great Northern Railroad and Gavin Contracting, and started his Mudjacking Career, retiring in 1999.
Ronald met Audrey Krupich in their junior year in high school. They married July 21, 1951 and had 4 boys and 4 girls. They were charter members at Nativity Church in Fargo. Ron and his brother, Richard and all their children built their retirement log cabin on the lake in Park Rapids, MN with their sisters and brothers, cousins and friends. Richard's wife, Dolores, was a sister to Ron's wife, Audrey, so they had great togetherness, Ron and Audrey loved to dance and jitterbug and spent lots of fun times with their buddies, neighbors, friends and family.
Ron is survived by his wife, Audrey; brother, Richard; sisters, Mary Kohler, Ginny McDonald; sons, Tim, Rev. Father Tom, Todd, Tony; daughters, Tammy, Tracy, Tara; 15 grandchildren, 6 great grandchildren.
Ron was preceded in death by his beloved daughter, Tonya at age 20; his parents, Chris and Ceil; sister-in-law, Dolores; and Ray and Madonna (Audrey's parents).
Ron's sons and daughters and their families all helped Ron and Audrey to build the log cabin day by day, month by month, year by year so they could enjoy their togetherness throughout the years on the lake and many songfests around the fireside. They all grew up with "do unto others as you would have them do unto you."
Memories Timeline
---