Rose Kingzett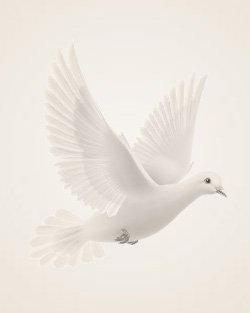 June 20, 1921 ~ March 26, 2010
Rose passed away on Friday, March 26, 2010 at Elim Care Center in Fargo at the age of 88.
Rose Kleinschmidt was born on June 20, 1921, the daughter of Andrew and Barbara (Spillman) Kleinschmidt in Calio, ND. She grew up in this area and graduated from St. Alphonsus Catholic School in Langdon, ND. She furthered her education at Valley City State College where she received her Teaching Certificate and taught school for 6 years. Rose was united in marriage to Alvin Kingzett on June 10, 1946 in Langdon. They had three children: Alva Jean, Allen Dean, and Kelly Joseph. The couple lived near Clyde, ND until 1950 when they moved to the farm near Sarles, ND. where they worked on the family farm and raised their family. They retired from farming in 1979 and moved to Fargo in 1980 when they became members of Nativity Catholic Church in Fargo. They also began caretaking for an apartment building in Fargo until 1986.
Rose is survived by her children, Jeanne (Reese) Pfeiffer of Golden Valley, MN; Allen (Ann) Kingzett of Sarles, ND; and Kelly (Lorri) Kingzett of Ellendale, ND; her nine grandchildren and eleven great grandchildren; and many nieces and nephews. Rose was preceded in death by her parents; her husband, Alvin; and her siblings, Claude, Frances, Elenora, Alvina, Alfred, Clarence and Walter.
Memorials to Hospice of the Red River Valley are preferred by the family.
Arrangements entrusted to the care of Boulger Funeral Home in Fargo.
Memories Timeline
---