Rose Parkos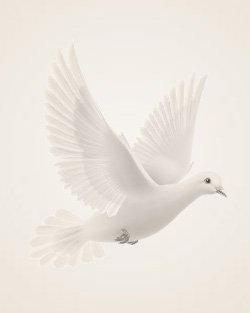 March 19, 1920 ~ July 31, 2011
On July 31, 2011, Rose died peacefully holding her daughter's hand at the Knute Nelson Residence in Alexandria, Minnesota at the age of 91. For those who knew Rose well they knew she was one of God's special Souls who lived life with great vitality and a loving spirit.
On March 19, 1920, Rose was born to George and Barbara Bryl at their farm in Cando, North Dakota. But her youth was spent on the family farm in Webster, North Dakota where she was one of three daughters and five brothers. She was predeceased by her husband, parents and all siblings except one sister.
Rose married Benjamin Parkos who was from Faribault, Minnesota on June 25, 1946. Rose and Ben made their home in Grand Forks and in later years, Fargo. They celebrated 56 years of marriage when Ben died in 2002. They had three children: Patricia A. Clarke (David), Glenwood, MN; Benjamin J. Parkos (Debra), Grand Forks, ND; and Robert J. Parkos (Susan), Fargo, ND. Although her family tree was small, Rose has a lovely granddaughter, Danielle Parkos Fluge (Eric) and two great granddaughters, Grace M. and Nora J. Fluge, all from Fargo, ND.
Memories of Rose will always include wonderful, loving holidays filled with great food; laughter; picnics, outings to the Bryl family farm, thousands of family church activities, and veteran events; baked goods for everyone including the UPS person, the mail lady, neighbors and of course, her favorite doctors. Rose loved music and dancing throughout her life. As a young girl she did whatever it would take to play in her brothers' band for weekend gigs. Horses were favorite animal and if she could have died in the saddle, it would have pleased her.
Rose will be buried at the Parkos Family plot in the Holy Cross Cemetery in Fargo, ND. Boulger Funeral Home will handle all arrangements. Rose's family has chosen to honor and celebrate their life together privately.
Memories Timeline
---