Rosemary Johnson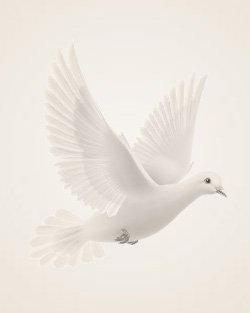 June 29, 1936 ~ January 3, 2014
Rosemary Jean Johnson, 77, of Moorhead passed away January 3, 2014 at Essentia Health, Fargo ND. She was surrounded by her family whom she loved.
Rosemary was born June 29, 1936 in Devils Lake, ND to Selmer and Hazel Severinson. She attended school in Aneta, Minnewaukan, Devils Lake and Jamestown, ND. She graduated from Jamestown High School. During high school, she met Arlow Johnson who became her husband on July 17, 1955. They farmed near Kulm, ND until 1961, at which time they moved to Lead, SD. In 1964, they moved to a farm near Rothsay, MN where she lived until 2000 when she moved to Moorhead, MN.
She was a member of Pelican Rapids Assembly of God during their time in Rothsay. She played piano and was a Sunday school teacher. She worked at Boe's Bakery, Pelican Rapids from 1988 to 1989. After her husband's death she moved to Moorhead, MN. She became a member of River Valley Church. She volunteered at the Moorhead Thrift Store from 2000-2010. Rosemary moved into the Fairmont Assisted Living Center in Moorhead in 2010. She enjoyed her time there and made many friends that she cherished. She was active in all the events there and loved to play games. Rosemary was known as the Wii bowling queen.
Rosemary was a devoted wife, mother, grandmother, great grandmother, sister, aunt and friend. She loved to quilt and crochet. Many of her family members were recipients of these gifts of love. She was also an avid MN Twins fan. Rosemary loved her family and never missed a family event.
She is survived by her children Roger (Kathy) Johnson, Dent MN, Gary (Kari) Johnson, Rothsay, MN, Carol (Rick) Frovarp, Moorhead, MN, Diane (Paul) Miller, Oklahoma City, OK , Lynette Johnson, Fargo, ND, and "adopted daughter" Sandy Sims, Fargo, ND; 10 grandchildren; 2 great grandchildren; sister Wilma Johnson, Alexandria, MN, and many nieces and nephews.
She was preceded in death by her husband Arlow Johnson, parents Selmer and Hazel Severinson , a brother Veryl Severinson.
Memories Timeline
---