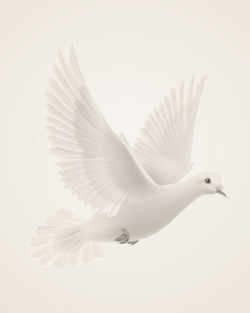 November 16, 1941 ~ April 19, 2012
Roy A. Oelrich, 70, passed away unexpectedly on April 19, 2012 at his home in Hillsboro ND. He was born November 16, 1941 in Hillsboro ND, the son of James and Marjorie (Weber) Oelrich. He grew up in Hillsboro and graduated from Hillsboro High School. Roy proudly served his country in the United States Navy from 1960 until his discharge in 1966. He then returned to North Dakota and made his home in Hillsboro, then Grand Forks where he worked for the University of North Dakota and GF Glass and Paint. Roy was united in marriage to Mary Jane LaDouceur on July 10th, 1970. They lived in Grand Forks, Buxton, and for many years, in Hillsboro. Roy started working for American Crystal Sugar when it opened and worked there for nearly 40 years, retiring in 2010.
Roy loved being outdoors - spending time at the lake, camping, fishing, ice fishing and hunting and being with friends and family. He enjoyed spending time with his children and grandchildren and went on many hunting and fishing trips with them. He was also known to enjoy a trip to the casino, attend sporting events and events of his children and grandchildren. Roy was an active member of St. John Lutheran Church, where he served as an usher for many years.
Roy is survived by his children, Barb (Todd) Bogaczyk of Blossburg PA, Leo (Linda) Billing of Crookston MN, Brenda (Dan) Johnson of Fergus Falls MN, John Lee of Portland ND, Bruce Lee of Buxton ND, Bonnie (Kenny) Wattier of Randolph NE and Jamie (Rhonda) Lee of Grand Forks ND; his grandchildren, Zach & Mckenzie Bogaczyk, Lacy (Shane) Fredericks, Rebecca (Andy) Fuhrman, Cody Lee, Jessica Lee, Randy (Cassie) Wattier, Amanda (Rob) Jones, Kari (Nick) Langhorst, Andrew (Janet) Anderson, Adam Anderson, Shaun (Liz) White, Michael Lee, Alesia (fiance, Alex Hoffarth) Lunski, Stacy Lee, Miranda Lunski, Hunter Lee and Jenna Lee and 18 great-grandchildren. Also surviving are his brothers, Richard Oelrich of Eagle Bend MN, Donald (Ginger) Oelrich of Comstock MN, and Tom (Jan) Oelrich of West Fargo ND and many nieces and nephews.
He was preceded in death by his wife, Mary, his parents, one son, Jerry Billing and his brother, Gene Oelrich.
Memories Timeline
Sign the Guestbook, Light a Candle