Ruth Elaine Johnson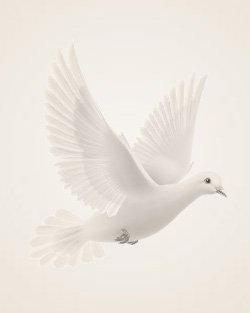 May 12, 1929 ~ May 22, 2012
Ruth Elaine Johnson, 83, of Hillsboro, ND died on Tuesday, May 22, 2012 surrounded by family at the Villa St. Vincent Nursing Facility in Crookston, MN.
She was born May 12, 1929 in Hillsboro, ND to Walter and Pearl (McNamee) Schultz. She attended school in Hillsboro and graduated from Hillsboro High School in 1947. After graduation she attended the nursing program at St. John's Hospital in Fargo, ND and earned her nursing degree. Ruth became a Licensed Registered Nurse on July 20, 1951 and spent the next 50 years in this profession. The majority of her employment occurred at the Hillsboro Medical Center. Ruth's hard work and dedication to her profession allowed her to make a difference for those whom she provided care.
Ruth married Merlyn Johnson and two children were born to this union. Ruth enjoyed staying active on the farm; some of her many passions were maintaining her yard and flower gardens. She was a devoted member of the St. Rose of Lima Catholic Church and participated in the ladies auxiliary.
Ruth is survived by her sons, Mark (Jill) Johnson of Boulder, CO; Dean (Lisa) Johnson of Caddo Mills, TX; three grandchildren, Kathy (Keith) Skalet of Mims, FL; Jessie (Luke) Forness of Red Lake Falls, MN; and Cody Johnson of Caddo Mills, TX; two step-grandchildren, Whitney Lester of Boulder, CO; and Russell Lester of Boulder, CO; and two great-grandchildren, Keith Jr. and Kaleb Skalet of Mims, FL.
She is preceded in death by her parents Walter and Pearl Schultz; her sisters, Emogene Nysveen, Florence Halverson, Margret Hegland; and her brother, Clayton Schultz.
Memories Timeline
---