Shirley Bartels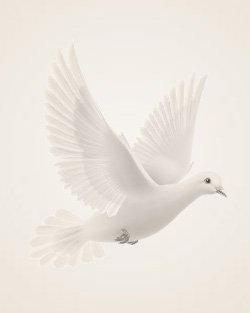 July 29, 1941 ~ June 14, 2010
Shirley Ann Bartels, 68, Hillsboro, ND, died Monday, June 14, 2010, in the Hillsboro Medical Center under the care of Hospice of the Red River Valley after a courageous battle with breast cancer.
Shirley was born July 29, 1941, to Albert and Martha (Melting) Sorum of Cummings, ND. She was one of eleven Sorum children. Shirley grew up near Cummings and graduated from Hillsboro High School in 1959. On August 30, 1968, she married John C. Bartels in Moorhead, MN. They had 5 children. They made their homes in Kelso, ND, and Hillsboro, ND. Over the years, Shirley provided in-home daycare and cleaning services. She most recently worked as a waitress at the Paddlewheel. She retired in 2008. Shirley loved the sunshine and good friends. She took pride in her well-manicured lawn, and was meticulous in her house cleaning. Her sense of humor will be remembered by all.
Survivors include her husband, John Bartels, Hillsboro; one daughter, Kandyce (Matt) Arriaga, Murrieta, CA; four sons, Keven (Melanie) Morehart, Philip, SD; Kent (Deanna, a special friend) Morehart and Kyle (Amy Jo) Morehart, both of Hillsboro; Kory (Sheri) Bartels, Oxbow, ND; sisters Lois (Charles) Grove, Betty Riemer, and Sandra (Verle) Peterson, all of Hillsboro; 19 grandchildren, Karissa, Grand Forks, ND, Kayla, Mayville, ND, Jacob and Maggi, both Devils Lake, ND; Madyson, Bosten, and Stratton, all Philip, SD; Ashley, Josh, Joey and Madisyn, all California; Adriana, Brandon, Paityn, Derek, and Mary, all Hillsboro; Jake, Big Fork, MN; Parker and Avery, both Oxbow, ND; 2 great-grandchildren, Isabella, Grand Forks, and Hailee, Mayville; and many nieces and nephews.
Shirley was preceded in death by her parents; brothers, Earl, Roy, and Donnie; sisters Ethel, Ruby, Mavis, and LaVerne.
Memories Timeline
---