Shirley Greene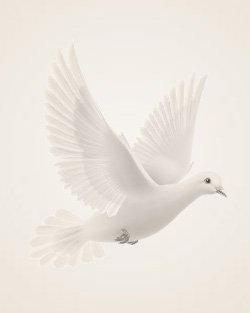 September 20, 1928 ~ October 20, 2014
Shirley Ann Greene, 86, Fargo, ND passed away on Monday, October 20, 2014 at Bethany Retirement Living, Fargo. She was born on September 20, 1928 in Maida, ND to Orlo and Thelma (Witzel) Howatt. She spent her childhood in Maida and graduated from high school in Langdon.
On October 11, 1947, Shirley was united in marriage to Orlin Greene in Langdon. The couple made their home on a farm near Langdon until moving into Langdon in 1961. This was where Shirley raised her three children. Shirley and Orlin moved to Fargo in 1986.
Shirley was a beloved homemaker who loved to cook, and particularly enjoyed baking. Gardening was another one of her hobbies, and she spent many hours canning fruits.
Shirley was one of 13 children and she cherished the time she spent with her siblings. She was a wonderful mother, grandmother, wife, sister and friend. Shirley was always there for her family and was a caretaker for her mother and mother-in-law. She will be greatly missed.
She is survived by her children, Wayne (Boni), Alexandria, MN, Peggy (Scott) Mahlum, Sacramento, CA, and Timothy (Jeanne) Devils Lake, ND; sisters, Mary (Tony) Sperling, Marjorie Sturlaugson, Gertie (Lorne) Field, Faye Lorenz; and grandchildren, Josh (Callie), Jace, Jayla, and Jacob Greene; and Erik and Ryan Mahlum; and family friend, Terri Greene.
She was preceded in death by her husband; brothers, Maurice, Neil, Lyle, Stuart, Russell, Floyd, and Wayne; and sister, Zelpha Murie.
The family would like to extend a special thank you to all of the staff in the Willow Lane Memory Care Unit at Bethany Retirement Living for their wonderful care of Shirley.
Memories Timeline
---