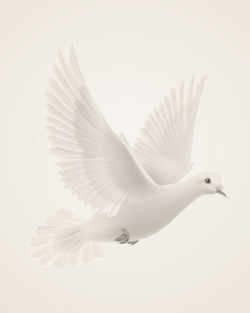 May 21, 1914 ~ October 18, 2013
Sister Mary Felicitas Kahler, age 99, a member of the Sisters of the Presentation, Fargo, died Friday, October 18, 2013.
Sister Felicitas was born May 21, 1914, in Denhoff, North Dakota, the fourth of eight girls born to Herman and Mary Kahler. Josephine Ann attended grade school and three years of high school at Denhoff Public Schools and finished her senior year at Sacred Heart Academy in Fargo, where she entered the order of the Presentation Sisters and received the habit of the Sisters in 1935, and the name of Sister Felicitas. Sister Felicitas made her final Profession of Vows in 1940. She celebrated her Golden Jubilee of Profession in 1987, her Diamond Jubilee of 60 years in 1997 and 75 years of Profession in 2013.
Sister Felicitas brought her quiet and gentle way to every ministry to which she was assigned. She used her culinary skills to prepare tasty meals at Park river and Grafton Hospitals, Langdon Hospital and School, as well as St. James Academy in New Rockford and Sacred Heart Convent. The greatest number of years of all her ministries were the years spent at the Bishop's House where she served as cook and housekeeper for Bishops Cardinal Aloisius Muench, Leo Dworschak, Justin Driscoll, and James Sullivan for a total of 42 years. While at the Bishop's House, Sister Felicitas ministered to hundreds of poor men at the back door by gifting them with hot coffee, food and friendliness. In her retirement years, Sister spent many hours before the Blessed Sacrament praying for the needs of the world and of the Church.
Sister Felicitas is survived by the members of her religious Community, her sister Clara McKinnon and Cecelia Lande and nieces and nephews.
She was preceded in death by her father and mother and sisters Elizabeth, Bertha, Kathryn, Marian and Mary.
In place of flowers, donations may be made to Presentation Sisters Foundation.
Memories Timeline
Guestbook
Sign the Guestbook, Light a Candle