Sue Roseth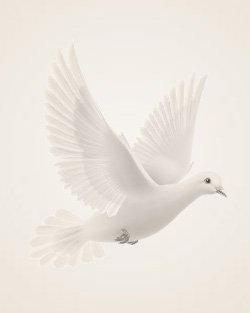 May 12, 1942 ~ January 2, 2013
Sue Roseth, 70, Fargo, ND, passed away Wednesday, January 2, 2013 at her home. Funeral services will be held at 11:00 am on Saturday, January 12, 2013 at St. John Lutheran Church, Fargo, with Pastor Nathan Keith officiating.
Marcia Sue Roseth was born May 12, 1942, in Wahpeton, ND to Vic and Alpha (Kirkhorn) Ramstad. She graduated from Wahpeton High School, North Dakota State School of Sciences, Wahpeton, and North Dakota State University, Fargo. In July 1964, she married Sydney Beane in Wahpeton. One daughter, Lisa, was born. She married Roger Roseth in Fargo on Aug. 7, 1993.
Over the years Sue's employment included social work, secretarial, bookkeeping, and banking.
Sue was a member of St. John Lutheran Church, Fargo. She loved the outdoors and time spent with family, friends, and especially all her children and grandchildren.
She is thankful for having shared her life with her husband, Roger; her daughter Lisa Owen, and her stepchildren, Holly (John Bjorseth) Palmer, Randy (Penny) Roseth, and Timothy (Katherine) Roseth; grandchildren, Rayleigh, Mahpiya, Isabella, and Amelia Owen; Hannah and Luke Palmer; Emily, Brenna, and Bennett Roseth; sisters, Francisca (John)Wahlin, Shirely (Jack) Neese, and Verona (Douglas) Betlach; and many wonderful nieces and nephews.
She was preceded in death by her parents; her sister, Mina Hall; and a nephew, Theodore Herfindahl III.
Memories Timeline
---