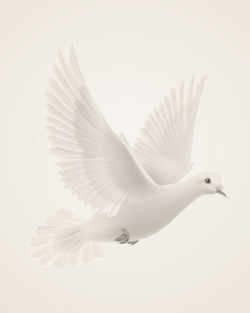 September 29, 1922 ~ November 24, 2011
Ted Swiontek passed away at home Thanksgiving Day surrounded by his wife, Loretta, and his family.
Theodore M. Swiontek was born September 29, 1922, in Edgeley ND to Joseph and Mary Magdalene (Tobolski) Swiontek. Ted was the oldest of 10 children. He attended rural school near Edgeley and helped on the family farm, as well as hiring out to area farmers. At age 19, Ted moved to Chicago and worked at a meat packing plant before being drafted into the Army in 1945. He spent 18 months in Japan as part of the Occupation Forces. After his discharge, he returned to Edgeley to farm with his family. Ted married Loretta Ziegler October 9, 1949, at Zion Lutheran Church, Edgeley. He later began working for Parkers Construction Co. in 1948, building power lines for rural electric cooperatives.
Ted and Loretta settled in Edgeley a year later when Ted began his career with James Valley Electric Co-op (which became Dakota Electric Co-op) as a lineman. Their son Steve was born in 1954. Ted was promoted to line superintendent and retired in 1984 after a 34 year career. Ted and Loretta moved to Fargo in 1990, where Ted worked part-time in maintenance at Community Homes until he was 86.
Ted volunteered in the Edgeley Volunteer Fire Dept. for 29 years, served on the Edgeley Park Board, and also on the Zion Lutheran Church Council. In Fargo, Ted was involved in the Beautiful Savior Lutheran Church community, serving on the building committee as well as enjoying many church activities.
Ted and Loretta were enthusiastic campers, spending vacations and summers at Ridgewood Campground on Long Lake. Ted loved to fish, teaching his daughter-in-law and granddaughters the art of catching pan fish. Ted would patiently fillet each one until there were enough for a fish fry. Ted and Loretta spent many years at the lake entertaining family, making lifelong friends and enjoying their campfires.
Ted's life reflected his patience and kindness. He comforted and counseled his nurses in the hospital, enjoying their special care and friendship. Ted was so proud of his Polish heritage; he spoke Polish at home until he went to school. Ted also loved a good waltz and polka, teaching the basics to his granddaughters. Accordion music was also a favorite.
Ted truly loved his family and made friends everywhere he went. He was very protective of his "girls": his wife, daughter-in-law, and granddaughters. Ted cherished his roles as husband, father and grandfather. He was determined not to miss anything and pushed himself to enjoy all facets of life until the very end. Our precious husband, father, grandfather showed us how to live with faith, grace, humor and dignity.
Ted is survived by his wife Loretta; son, Steve (MaryAnne); granddaughters, Julie (Jason Gronland) and Laura (Reid Mattson), all of Fargo; sister, Mary Lee Worrel, Berlin, ND; 3 brothers, Richard (Alice), Pelican Rapids, MN; David (Loretta), Oakes, ND; Stanley, Miles City, MT; brothers-in-law, Wilfred (Kathey) Ziegler, Jamestown; Gilbert (Carole) Ziegler, Fargo; and many nieces and nephews.
Ted was preceded in death by his parents and brothers Lawrence, Victor, Chester, Walter, and Donald.
Ted's family wants to thank Hospice for their support and care. Special thanks to Gail, Leeann, Samantha and Robin. Your efforts allowed us the privilege of caring for Ted at home where he wanted to be. He deeply cared about each of you and you gave him a piece of your heart with your loving attention.
In lieu of flowers, memorials preferred to Hospice of the Red River Valley, Beautiful Savior Lutheran Church, or the Edgeley Volunteer Fire Department.
Memories Timeline
Sign the Guestbook, Light a Candle