Thomas Belka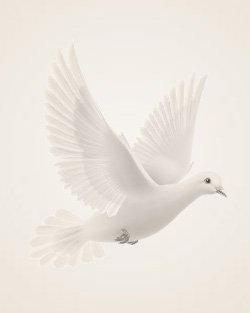 January 22, 1947 ~ December 31, 2011
Thomas E. Belka, of Morris, MN, passed away peacefully on Saturday, December 31, 2011 at Kindred Hospital in Fargo, ND, with family at his side. He was 64 years of age.
Thomas Edward Belka was born on January 22, 1947 to Edward and Marguerite (Abel) Belka in Detroit Lakes, MN. After his family spent a brief time in Alabama during the Korean War, they returned to Minnesota where he attended Fergus Falls public schools. He was an active member of the Boy Scouts of America, and was awarded the first Pro Deo et Patria (God and Country) medal ever given out at Trinity Lutheran Church. He also participated in a trek at Philmont Scout Ranch near Cimarron, New Mexico. After graduating high school, he attended the North Dakota State School of Science in Wahpeton, ND, completing a degree in Automotive Mechanics. Tom worked at Mike's Machine Shop in Fergus Falls, and also owned a service station. He then moved to Daytona Beach, Florida where he worked for Car Seal Corporation. He later returned to Minnesota and worked as a machinist and mechanic in Fergus Falls, Elbow Lake (where he owned Norlock Industries), Milnor, ND and Morris, MN. Tom was also in the U. S. Army Reserves from 1967 to 1973, serving as an explosives specialist in an engineering company. Tom's marriage to Kathy Nelson brought him three wonderful children: Cheri, Travis, and Kari. Tom was a generous and kind-hearted person, always ready to help others, and was a faithful friend. Those who knew him as a teenager will remember him as a fantastic roller skater, and as a lover of cars, which became a life-long affection. He was also an avid reader and supporter of the Morris Public Library. Friends and family alike were well acquainted with his sense of humor and love of telling jokes. Even while in the hospital, he cheered those around him with his wit. He will be greatly missed by all who knew him.
Tom was preceded in death by his parents, Edward and Marguerite Belka. He is survived by daughters Cheri Linton and Kari Belka, and son Travis Belka, all of Fergus Falls; three grandchildren, Kayla Linton, Dylan Belka, and Hannah Belka; brother Lee (Laurie) Belka of Eden Prairie, MN, and sister Kathy (Steve) Shark of Fargo, ND; nieces, nephews and cousins; and many dear friends, especially James Island, Myron Hollatz, and Ken and Ardyce Johnson.
A private memorial gathering will be held at a later date for immediate family and friends.
The family would like to extend their thanks for the kind and compassionate care that Tom received over the past few years at several medical facilities, especially from Dr. Patrick Burke and the staff at Stevens Community Medical Center in Morris, MN, and at Sanford Medical Center and Kindred Hospital in Fargo, ND.
Memories Timeline
---