Thomas Corcoran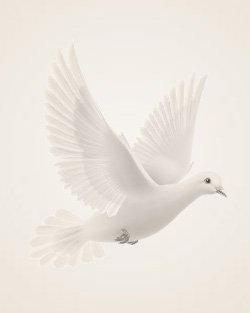 December 1, 1913 ~ August 12, 2011
Thomas P. Corcoran, 97, Fargo passed away Saturday, August 13 in his home under the care of Hospice of the Red River Valley, Fargo.
Thomas was born December 1, 1913 to James and Emma (Rick) Corcoran in Amenia, ND. Thomas grew up and attended school in Amenia, ND before joining the Civilian Conservation Corp (C.C.C.) in 1933. Thomas married Helen (Kapaun) Corcoran on June 18, 1940 in Alice, N.D. To this union two kids were born, Don, and Audrey. In 1956, the family moved to Fargo, N.D.
Thomas owned and operated the Alice, ND garage for 17 years. He was Mayor of Alice, N.D. for 9 years, Fire Chief, Justice of the Peace, and member of the school board. Thomas remained in the mechanical field before retiring in 1978 from John Deere.
Thomas had a passion for Motorcycles. Throughout the years, he owned a total of 17 Motorcycles. Thomas continued to ride Motorcycles until he was 85.
Thomas is survived by his wife of 71 years, Helen; children, Don, Fargo, ND, Audrey, Fargo, ND, 6 Grandchildren, 12 Great-Grandchildren, and 1 Great-Great grandchild; sister, Marian Schmidt, Casselton, ND; brother, Kenneth (Brenda) Corcoran, Casselton, ND.
Thomas was preceded in death by his parents, son-in-law, Donald Schock, sister, Dorothy Matzke, and brother, Leo Corcoran.
In lieu of flowers, memorials preferred to Hospice of the Red River Valley.
Memories Timeline
---