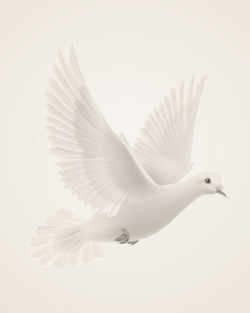 October 25, 1924 ~ June 30, 2011
Thomas Dunford, age 86, of Fargo, died on Thursday, June 30, 2011 at the Veteran's Administration Hospital in Fargo.
Thomas was born on October 25, 1924 in Mona, ND. He was the 2nd child of 8 to George and Alma (Magnus). He graduated from Osnabrock, ND. After his schooling he proudly served his country in the United States Army Airforce during WWII as a supply clerk. After his discharge he returned to North Dakota and furthered his education at North Dakota Agriculture College - now NDSU. He graduated in 1950 with a degree in Mechanized Agriculture. Thomas was united in marriage to Betty Kozojed on June 12, 1949 in Traill County, ND. After graduation Thomas worked for Adult Vet's Agriculture in Kennedy, MN prior to owning T & L Mobil in Breckenridge, MN and a gas station and poultry plant in Moorhead, MN. Thomas also worked for American Crystal in Drayton, ND and Moorhead, MN, as an agriculturist, from 1964 until his retirement in 1989. After his retirement, they spent winters in Mesa, AZ and summers in Fargo. He was a member of the American Legion Post 2 of Fargo and the Last Man Club of Wahpeton-Breckenridge
Thomas is survived by wife Betty of Fargo, ND; his five children, Wanda (Kenneth) Hodnefield of Wolverton, MN; Douglas (Wilma) Dunford of Menoken, ND; Dale (Brenda) Dunford of Bellingham, WA; Anita (Tom) Johnson of Park River, ND; and Tammy (Rod) Puppe of Drayton, ND; his 13 grandchildren, 7 great grandchildren and two to be born this year; Kirk (Susie) Hodnefield - Kylie and Kolby of Hammond, WI; Tara (Chet) Carnevale - Blake, Regan, Summer and Addison of Grand Forks, ND; Jay Dunford of Menoken, ND; Lee Dunford (Cassie Johnson) - Aspen of Almont, ND; Kari (Chad) Thorsteinson - and baby of Menoken, ND; Matthew Dunford, Nathan Dunford and Katherine Dunford all of Bellingham, WA; Erica Johnson and Brett Johnson of Fargo; Sarah Puppe (Tim Elde) of Grafton, ND; Alex (Justine) Puppe- and baby of Sierra Vista, AZ; and Spencer Puppe of Fargo.
He is also survived by his siblings, Eilene Meroney of Waco, TX; Russel (Lois) Dunford of Milton, ND; Wes (Vivian) Dunford of Fargo; Jack (Mary) Dunford of Sun City, AZ; his brother in law, John Halvorson of Mesa, AZ; and many nieces and nephews.
He was preceded in death by his parents; and two sisters, Mary Brown Shepard and Grace Halvorson; and his brother, Edsel Dunford.
Memories Timeline
Sign the Guestbook, Light a Candle