Thomas "Mickey" Snortland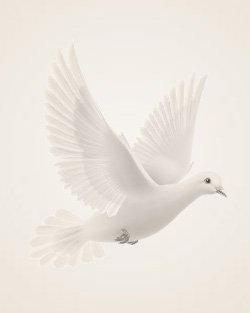 October 29, 1949 ~ January 27, 2013
Thomas Mikal (Mickey) Snortland, age 63, who lived life fully in Sharon Township, Steele County, ND and in Fargo, ND, passed away suddenly and peacefully on Sunday, January 27, 2013.
Mickey was born on October 29, 1949 in Sharon, ND, the son of Buck and Vivienne (Thompson) Snortland. He attended school in Sharon, ND, and graduated from Shattuck High School in Faribault, MN, in 1968. A natural athlete, he played baseball, ran cross-country and was part of the All-Conference starting five undefeated basketball team. As R.O.T.C Band Company Commander, his company was the Best Drill Team two years in a row. He attended college at Colorado State University in Fort Collins, CO, and was a member of the Alpha Tau Omega Fraternity there. Throughout his life he maintained strong ties with his valued classmates.
Mickey married Julie Black of Fertile, MN, on October 29, 1983, at Hope Lutheran Church in Fargo. They were blessed with four children: Blake, Eliza, Olivia and Alanna Snortland. The family spent the farming season at their Sharon farm and the school year in Fargo. Mickey's greatest priority was spending time with his family and modeling traits of loyalty and integrity for them. He showed his support for the children by attending all of their activities, no matter the distance, and had hugs for them and high fives for everyone else. His love, strength and commitment were his gifts to Julie.
Mickey was a lifelong member of Trinity Lutheran Church in Sharon, and was an associate member of First Lutheran Church in Fargo.
After working in Colorado with Rocky Mountain Electronic Enterprises, he returned to Sharon and began farming the Snortland family farm in his twenties, which he continued to enjoy throughout his life. He also had farming interests in Lakota, ND and Humboldt, MN, and other business interests with valued partners.
As a major stockholder in State Bank of Fargo, he became a member of their Board of Directors at age 24, and over the years of his adult life he helped guide its growth and vision as it grew to become Bell State Bank & Trust. He took a deep interest in all aspects of the bank, but his greatest joy there was getting to know its employees and customers, and supporting them especially through his dedication to maintaining local ownership of the bank.
Mickey also became a partner in the Fargo-Moorhead Redhawks because of his commitment to Fargo-Moorhead and his love of baseball. He attended as many games as possible, and had a good time seeing the fans enjoy the themselves.
Mickey liked to travel and had a variety of collections. He had an avid interest in history, geography and politics. Enjoying breakfast or "noon food" at the cafes in Aneta, Finley or Sharon with fellow farmers and community members was an everyday joy in his life.
Mickey is survived by his wife, Julie, and their children (Thomas) Blake Snortland (27, Minneapolis, MN); Eliza Brooke Snortland (22, Minneapolis, MN); Olivia Cecile Snortland (20, St. Olaf College, Northfield, MN) and Alanna Michal Snortland (15, Fargo, ND). He is also survived by his sisters, Susanne Snortland (Bellingham, WA) and Laura Snortland Fairfield (John Fairfield) and niece Elizabeth Fairfield (DeKalb, IL). He was preceded in death by his parents, grandparents and brother, Tommy Snortland.
Memories Timeline
Guestbook
---