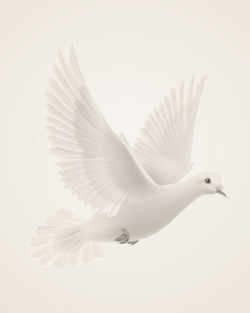 May 15, 1959 ~ April 2, 2014
Tracy John Schmidt, 54, West Fargo, ND, died Wednesday, April 2nd, 2014 at Vibra Hospital of Fargo after a short illness. He was surrounded by family and loved ones.
Tracy was born May 15, 1959 in Fargo to Allen and Rita (Meehan) Schmidt, the 3rd of 3 children. Tracy was born with Down's Syndrome and lived for the first 11 years of his life at home. He lived in Grafton and later group homes in Grand Forks , Jamestown and Friendship Village in Fargo. His final move was to the Red River Human Services, Svee home in Fargo (later West Fargo), where he lived many years until his passing.
In earlier years, Tracy was an enthusiastic participant in Special Olympics and his enthusiasm for sporting events continued, whether live or on television. His interests were many through the years; bowling, swimming, shooting baskets, Friday night dances and always oldies music, to name a few. He could do a mean interpretation of Elvis and had the "beat" with his air drums. Tracy had a fondness for camping and the activities that came with that, singing around the campfire and karaoke. There was always a deep love of animals and babies; especially holding them. He was a 30+ year employee of DWAC-The Job Shop where he enjoyed the friendship's and the atmosphere immensely.
His spirit and sense of humor that we all knew and loved will be dearly missed.
Tracy is survived by his step mother, Mary Schmidt of West Fargo; brothers, Dan (Jeanne) of Fargo; Pat (Cheryl) of Eden Prairie, MN; nephew, Dylan Schmidt of Fargo; nieces, Erin Schmidt of Moorhead; Katie Schmidt of Fargo and Samantha Schmidt of Fargo and one grand niece River Schmidt of Moorhead.
He was preceded in death by his parents Allen and Rita.
The family wants to sincerely thank the staff and care givers of Red River Human Services and DWAC (Job Shop) for the many kindnesses, and loving care Tracy received throughout these many years. His life had quality; he was fulfilled, and knew joy because of you. To the staff of Vibra Hospital; thank you for the attentive care you showed our loved one.
click below to view Tracy's video tribute:
https://thetributecenter.com/tributeplayer/default.aspx?webvideoID=13897
Memories Timeline
Guestbook
Sign the Guestbook, Light a Candle