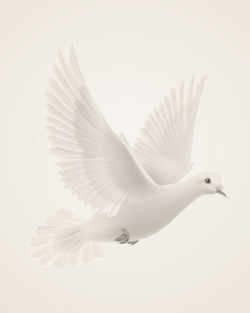 August 13, 1913 ~ November 16, 2014
Valborg Josephine "Elton" Hoff, daughter of Ole and Mathia Elton, was born August 13, 1913 in Hillsboro, North Dakota in a little house by the Goose River. Valborg went to school in Hillsboro for the first three grades. She then went to the country school when they moved to the farm in 1923. They walked from the brickyard to the farm the day they moved in 1923, it was over three miles. After graduating from 8th grade in the country school she went to Hillsboro high school and graduated salutatorian in 1932. Valborg attended Mayville College and then taught at the country school for three years.
Valborg married Henry Palmer Hoff on October 1, 1936. They settled on the Hoff farm near Perley. Palmer and Valborg farmed until 1978 when they moved to Perley, MN. Valborg and Palmer enjoyed their retirement years and were often off to play bingo or visit family. They were active in the Hendrum Senior program and were famous for their Halloween costumes.
Valborg must have had lots of energy. In addition to raising five children she always had a large garden, beautiful flower beds, and helped run the farm. She was an active 4-H Leader in Norman County for years. Valborg loved to entertain and play cards. No matter what time of day someone might stop by; the coffee was started and she found some cookies or cake to serve. She taught her children many card games in order to pass the time and have enough players on hand. She was a great quilter and crafter. If you needed anything she probably had the supplies for it somewhere in her big house.
When the children were causing trouble Valborg's favorite discipline method was to either grab a wooden spoon and smack it on the table to get their attention or tell them "Wait until your father gets home and I tell him what you did." She did go through a lot of wooden spoons. Being a thrifty person, she was used to cooking with short handled spoons.
Valborg taught her children to love learning, work hard, play fair, and give back to their communities. She is survived by her 5 children David (Irene), Gordon (Norah), Laurel (Gordon Dean), Glen (Shelly), Dale (Kim), 23 Grandchildren and 37 Great Grandchildren.
Valborg is predeceased by her husband Palmer and one grandson. After Palmer's death she continued to live in Perley until 2011 when she moved to Touchmark in Fargo, ND. She was an active participant in all the card games and bingo days until just a few weeks before her death.
The family wishes to thank the staff of Touchmark and the Hospice of the Red River Valley for making Valborg's last days so comfortable.
Memorials are preferred to the Norman County 4-H.
Please click below to view Valborg's Video Tribute:
https://thetributecenter.com/tributeplayer/default.aspx?webvideoID=17050
Memories Timeline
Guestbook
Sign the Guestbook, Light a Candle