Verna Leedahl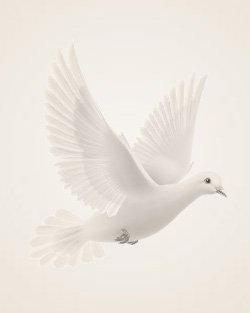 January 1, 1913 ~ September 10, 2011
Verna Leedahl, 98, died Saturday, September 10, 2011 in the Elim Care Center, Fargo.
Verna was born January 1, 1913, in rural Larimore to Ole and Emma Knudson. She was baptized and confirmed at Our Saviour's Lutheran Church, Larimore.
Verna attended the rural school Hegton #47 and in 1932 graduated from Larimore High School. She received her teaching certificate from Mayville State Teacher's College in 1934.
She taught in several rural North Dakota schools, including the school districts of Sheyenne, Strabane, Pleasant View, and Falconer. Later, Verna worked as a clerk at Fargo State Bank in Fargo and the Elk Valley State Bank in Larimore.
Verna married Alvin Leedahl on December 19, 1957, making her home with Alvin in rural Leonard, ND, adopting his three young sons as her own: Alton, Duane and Arlo. Verna kept the accounting books for the family farm. She had a large garden, liked cooking and thrived on keeping in the middle of all that was happening on the farm.
Verna was a member of the West Prairie Lutheran Church. She enjoyed being involved with the ladies serving and quilting groups and attending Bible studies. Verna trusted in the Lord Jesus Christ as her personal Savior. Her BIbles and scripture books are underlined with frequent notations made by her own hand.
Verna is survived by three sons: Alton (Joyce) Leedahl, Benson, MN, Duane Leedahl, and Arlo (Camilla) Leedahl, Leonard, ND: special family member Debra Leedahl, Fargo, ND; six grandchildren: Michael (Petra) Leedahl, Thornton, CO, Jonathan (Adrienne) Leedahl, Olivia, MN, Melody (Tommy) Overman, Pensacola, FL, Peter Leedahl, Leonard, ND, Nathan (Whitney) Leedahl, Fargo, ND, and David (Alyssa) Leedahl, Rochester, MN; four great grandchildren: Victoria Leedahl, Brighton, CO, Jaeden, Levi and Jace Leedahl, Olivia, MN.
Verna is preceded in death by her husband, parents, six sisters, and four brothers.
Memories Timeline
---