Verna Wiger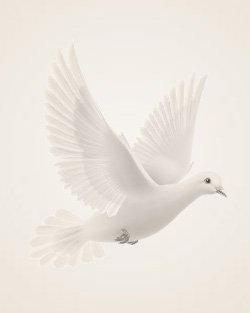 September 22, 1911 ~ March 14, 2011
Verna passed away on March 14, 2011 at the Hillsboro Nursing Home.
Verna Ellen (Burke) Wiger was born September 22, 1911, to Robert and Selma (Anderson) Burke. She attended grade school in Blanchard, ND and graduated from Hillsboro High School in 1930. She attended Mayville Teachers College and taught in a rural school in Hillsboro Township.
Verna married Albert Engel on June 5, 1933. To this marriage five children were born, Ralph (Charlotte) Engel, Hillsboro, ND, Verona (Victor) Semrad, Hope, ND, Marion (Robert) Lechner, Moorhead, MN, Larry (Naomi) Engel, Little Falls, MN and Dale (Melva) Engel, Las Vegas, NV.
Albert and Verna purchased a farm east of Hillsboro in 1937. They lived there and raised their family until 1951 when they purchased Albert's home farm where Ralph lives today, and is operated by Verna's grandson, James. Albert passed away January 1, 1957.
Verna married Orville Wiger in March 1961. Verna and Orville farmed in Bohnsack Township until 1972 when they moved into Hillsboro. They spent many of their winters in Mesa, AZ. Orville passed away in 1989. Verna's seven stepchildren are: Janice(Elwood) Wiger, Little Falls, MN, Carol Manger, Hillsboro, ND, Peggy (David) Eblen, Fargo, ND, Galen (Flo) Wiger, Lahaina, HI, Marilyn (Jim) Arneson, Grand Forks, ND, Deborah (Michael) McNamee, Bismarck, ND and Rebecca (Russell) Pederson, Alexandria, MN.
Verna is survived by 14 grandchildren, 23 great grandchildren and 3 great great grandchildren.
Verna was confirmed in Our Savior's Lutheran Church, a member of the Neighborhood Homemakers Club, Past Matron of Eastern Star and a charter member of the Hillsboro Golf Club.
Verna loved to travel. She visited Canada and every state in the United States with the exception of Hawaii and Florida. Her favorite pastime was playing bridge, crocheting, sewing and craft activities.
Verna was preceded in death by her parents, her sister, Ione, her two husbands and one grandson.
Memories Timeline
---