Vernon "Bud" Sedler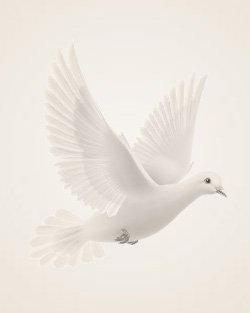 May 16, 1924 ~ May 16, 1924
Bud Sedler, 90, died Friday Sept. 26, 2014 at Bethany on 42ND
Vernon Sedler the son of Robert and Adella "Prochnow" Sedler was born on May 16, 1924 in Hankinson, ND. He grew up on the family farm 9 miles north of Hankinson. He graduated from Hankinson High School. He farmed on the family farm with his brother Monroe. Bud married Phyllis Bladow in 1946. The couple raised their four children on the family farm. In 1964 the family moved to Cooperstown, ND, where Bud worked as a truck driver during the construction of the missile sites in the Cooperstown and Nekoma areas.
The couple moved to West Fargo in 1974, they later moved to Fargo where Bud worked as an independent trucker until his retirement. Bud's favorite pastimes were watching his children and grandchildren play sports and was an armchair quarterback for the local pro teams, MN Twins, Vikings and Timberwolves. He also enjoyed telling stories to those who would listen.
Vernon is survived by his children, Barbara Bommersbach of Hankinson; Thomas (Marcy) Sedler of Fosston, MN; Bruce (Julie) Sedler of Binford, ND; and Jeffery Sedler of Cooperstown, ND ; his grandchildren – Debra (Troy) Popp, Becky (Michael) Small, Troy (Sonja) Bommersbach, Timothy (Sheri) Bommersbach, Ryan Sedler, Brett Sedler, Brady (Gwen) Sedler, Derek Sedler, Brandon (Paula) Sedler, Steven (Candace) Sedler, Brittany (David) Fiebiger, Kari (David) Runsvold, and Jeffery Sedler; and 21 great-grandchildren. Also surviving, his sister in law, Norma Roth of Del Rapids, SD.
Bud was preceded in death by his wife, Phyllis; his parents; and brother, Monroe and his wife Ruby; brother-in-law, Kenneth Roth, brother-in-law, Dennis Boelke; sister-in-law, Marlys Boelke; nephew, Roger Roth.
Memories Timeline
Guestbook
---