Victor Welk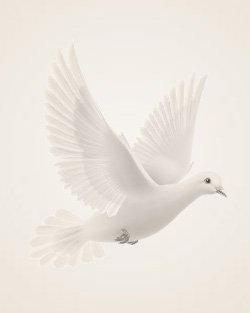 August 17, 1926 ~ August 18, 2012
Victor Welk died peacefully at home in his sleep on August 18, 2012 after celebrating his 86th birthday.
Vic was born on a farm outside of Hague, ND on August 17, 1926 to Gabriel and Mary (Welder) Welk, and was the oldest of 13 children. He attended NDSU, served in the U.S. Army and graduated from Dakota Business College where he studied accounting. He worked for Kovash Construction in Dickinson prior to beginning his career with Fargo Glass & Paint Company in 1958. Vic managed the credit department until his retirement in 1991. Upon his retirement, Vic went to work part-time at Tri-State (Adasa) Auction.
Vic married Darlene Johnson on October 9, 1957 in Fargo. Vic was a lifelong member of Holy Spirit Catholic Church and the Elk's Club. Vic's passions in life were his family and friends. He and Darlene loved to polka, waltz and enjoy old time music. Vic loved to play the accordion and would entertain at various functions throughout the years until his fingers would no longer cooperate. Vic was happiest doing lawn work and projects around the house or helping out a neighbor, friend or family member.
Vic was especially proud of his children and grandchildren and enjoyed following them in any event, sport or special moment in their lives.
Vic was preceded in death by his wife Darlene, his parents, brothers Bill, Francis, Harvey and Chuck and sisters Rosie, Florence and Lena. He is survived by his children Keith (Vicki), Dean (Annette), and Debra, grandchildren Kelsey (Dan) Dardis, Justin, Jennifer and Rachael. He is also survived by his brothers Paul and Jerome and sisters Angie, Doris and Kathy as well as numerous cousins, nephews and nieces.
Memorials preferred to Holy Spirit Church or Holy Cross Cemetery.
Memories Timeline
---